Posted on Fri, 05 Jul 2019, 14:46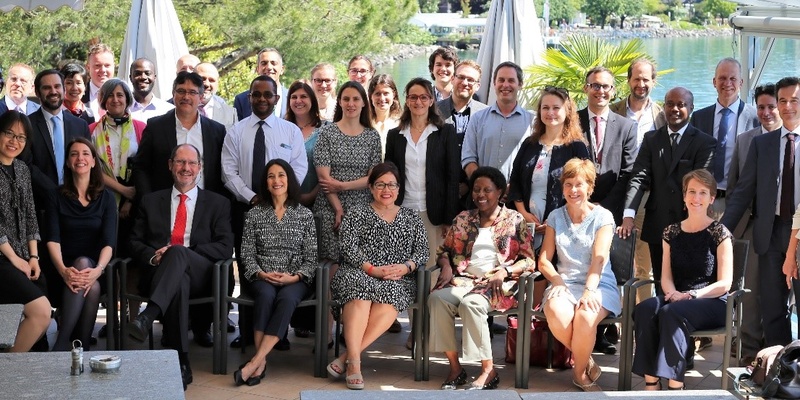 The 10th Meeting of the InforMEA Steering Committee in Montreux, Switzerland. © UNEP
14 June 2019, Montreux - The 10th Meeting of the InforMEA Steering Committee was held from 11 to 14 June 2019 in Montreux, Switzerland. Ms Paola Sentinelli, Information Management Officer of the IPPC Secretariat, attended the meeting.
The InforMEA Program is committed to harnessing innovative technology to share knowledge; and harmonizing information systems across the environmental community and Multilateral Environmental Agreements (MEA). It has been supported by UN Environment since 2010; and financially supported by the European Union since 2014.
As the project moves into its third phase, the meeting provided an opportunity to reflect on a decade of progress; and obtain the MEA members guidance on defining priorities for the next few years.
Working group discussions included potential partnerships; expanding the reach of the InforMEA e-learning tool around the world; and MEA strategic planning and international goals. Technical discussions centered on hosting the ever-growing InforMEA platform; document schemas; and rolling out new semantic indexing software.
A special session was dedicated to celebrating the 10th anniversary of InforMEA, and included a panel discussion on its main achievements, benefits for users and future vision. The panel included co-chair Ms. Ivonne Higuero, Secretary General of CITES, Ms. Tina Birmpili, Executive Secretary of the Ozone Secretariat, Ms. Martha Rojas-Urrego, Secretary-General of Ramsar, Mr. Carlos Martin-Novella, Deputy Executive Secretary of BRS, and Ms. Claudia Ten Have, Senior Policy Coordination Officer of the Minamata Convention.
Learn more about the InforMEA initiative.
Take the IPPC e-learning course Introduction to the International Plant Protection Convention hosted on the InforMEA platform.