Posted on Tue, 24 Apr 2018, 16:01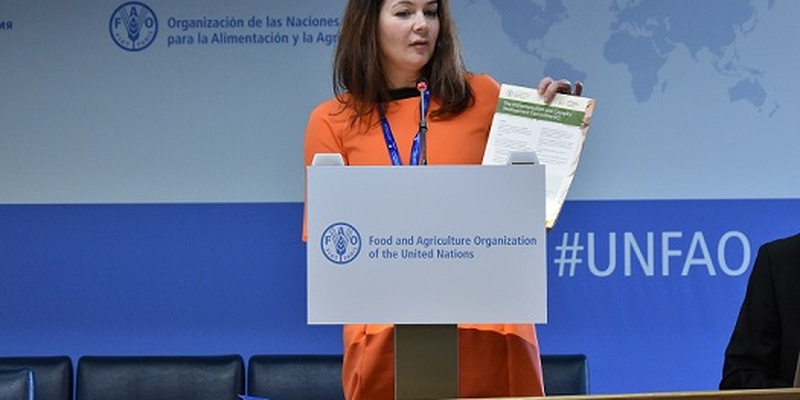 The Chair of the Implementation and Capacity Development Committee (IC), Ms Olga Lavrentjeva, presenting the first report of this IPPC governing body. © IPPC Secretariat
CPM-13 (2018) has been rich in achievements for Implementation facilitation activities.
This year, the first report of the newly formed Implementation and Capacity Development Committee (IC) was presented to CPM, outlining the framework of IC activities. In her report, the Chair of the IC, Ms Olga Lavrentjeva, highlighted the need for sustainable financial resources, especially from FAO Regular Program funds, to deliver the IFU work plan. The CPM requested the IC to set up a management structure for efficient governance and set priorities so that efforts can be focused on priority tasks.
Another achievement relates to setting up a process for calling for topics for both standards and implementation to ensure a cooperative approach is developed for setting and implementing standards.
The Sea Containers Task Force (SCTF) also made great progress. This Task Force started the implementation of its 2018 work programme and will soon be ready to start collecting data on the implementation of the IMO/ILO/UNECE Code of Practice for Packing of Cargo Transport Units (CTU Code).
Activities on e-commerce, surveillance and emerging pests were discussed and the IPPC network was supported through the emphasis placed on the activities of the Regional Plant Protection Organizations and of the organization of the IPPC Regional Workshops. The CPM requested the Bureau to further discuss e-commerce and the purpose of the IPPC Regional Workshops at its next meeting