Posted on Wed, 13 Mar 2013, 17:49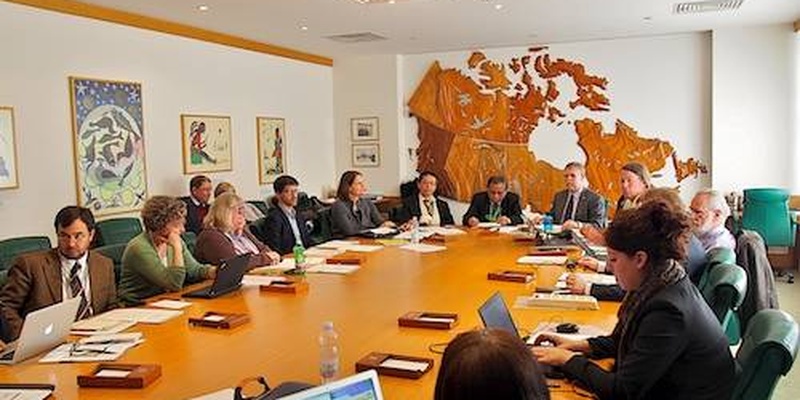 The IPPC Secretariat and FAO recently hosted the Inter Agency Liaison Group on Invasive Alien Species (IALG-IAS) at FAO Headquarters in Rome. Established in 2011, the IALG on IAS focuses on facilitating global cooperation to prevent the introduction of IAS and on working together in the control or eradication of such threats to ecosystems, habitats, and species. More information is available on the group's website (http://www.cbd.int/invasive/lg/).
The meeting was very productive, as the main focus was to modernize the Terms of Reference and discuss the purpose, responsibilities, and functions of the group. The outcome was an updated Terms of Reference reflecting the UN wide mandate of all the individual organizations. Members agreed to promote inter-sectoral cooperation and capacity development activities, raise awareness and facilitate gathering and accessing all relevant and reliable information. During the two-day meeting, representatives from the secretariats of the CBD, OIE, WTO, FAO, ICAO, IMO, IUCN, and CABI, offered updates from their organizations' progress since their last meeting (July 2012) and together, the group discussed the most efficient programmes for a way forward. Most importantly, all members agreed to be more collaborative intercessionally with the renewed sense of motivation and unity.
As stated by the IPPC Secretariat representative, Brent Larson, "This was a significant event in which members came together in a spirit of collaboration and modified the terms of reference for the liaison group to ensure a more inclusive participation from all members, we have created a platform for sharing information, building synergies and reducing duplication for the global management of IAS."
Share on Facebook