Posted on Wed, 30 Oct 2019, 11:31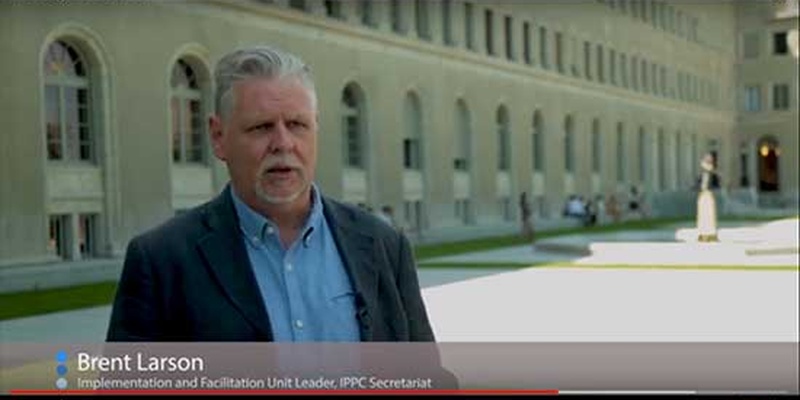 Brent Larson from the IPPC Secretariat explains the benefits of investing in safe trade in a newly launched video. © STDF
17 October 2019, Geneva - The Standards and Trade Development Facility (STDF)'s working group of global experts met at the World Trade Organization's headquarters from 15 to 17 October 2019 to continue revising the STDF Strategy (2020-2024). They also reviewed grant applications for STDF funding and discussed how to increase the capacity of developing countries to implement international standards. A new video Investing in Safe Trade highlighting the benefits for developing countries of working with the STDF was launched at the meeting. It is available at:
https://www.youtube.com/c/STDFvideos
Over 40 participants from STDF partner, donor and other organizations, as well as representatives from developing countries, were present. The IPPC Secretariat, a core partner of the STDF, participated in the working group as one of the "three sisters" - Codex, the IPPC Secretariat and the World Organisation for Animal Health (OIE) - recognized by the WTO-SPS agreement as the relevant international standard setting organizations for food safety, plant and animal health.
Representatives from several organizations made presentations – including one on the rise of non-tariff measures in Asia and the Pacific based on a UNESCAP-UNCTAD report. These were followed by discussions on how to build synergies and avoid duplication. Participants also discussed how international standards can drive sustainable development.
Four new projects and three new project preparation grants were approved for a total of over USD 3 million. A project on creating a fruit fly pest free and areas of low pest prevalence in Mozambique and South Africa was also approved.
The STDF 2018 Annual Report is available at:
https://www.standardsfacility.org/sites/default/files/STDF-AnnualReport2018.pdf
Full reports of the STDF meetings are available at:
http://www.standardsfacility.org/
The next working group meeting will be held in Rome the week after CPM-15 which takes place from 30 March to 3 April 2020. It will be hosted by FAO, Codex and the IPPC Secretariat.