Posted on Mon, 26 Aug 2019, 15:40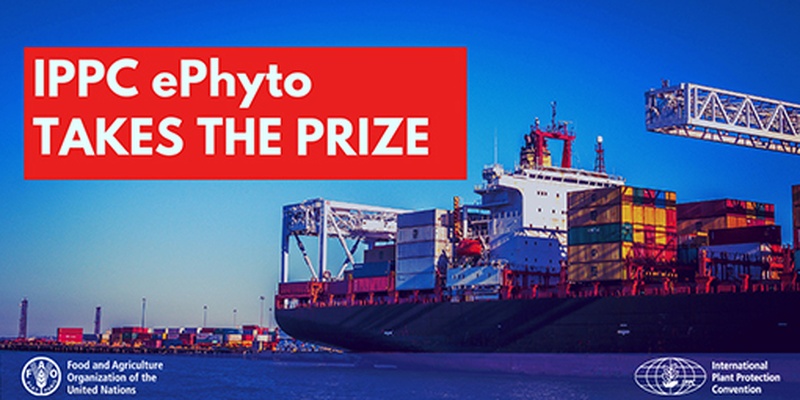 26 August 2019, Rome - On August 22, the IPPC Secretariat was informed that the ePhyto GeNS system was selected as one of the 2019 winners of the Asia-Pacific Trade Facilitation Forum Innovation Awards.
The Asia-Pacific Trade Facilitation Forum is the leading regional platform for the exchange of information, experiences and practice on trade facilitation. The APTFF has been organized by the Asian Development Bank (ADB), the United Nations Economic and Social Commission for Asia and the Pacific (ESCAP) and a growing number of partners since 2009, including UNCTAD, WCO and WTO. It is held biennially and attracts more than 250 participants from 30 countries.
The 9th Asia-Pacific Trade Facilitation Forum, being held in India, will focus on how digital and sustainable trade facilitation measures and practices can bring prosperity to the Asia-Pacific region.
Congratulations to the IPPC ePhyto Team!!!