Posted on Thu, 17 Sep 2015, 10:49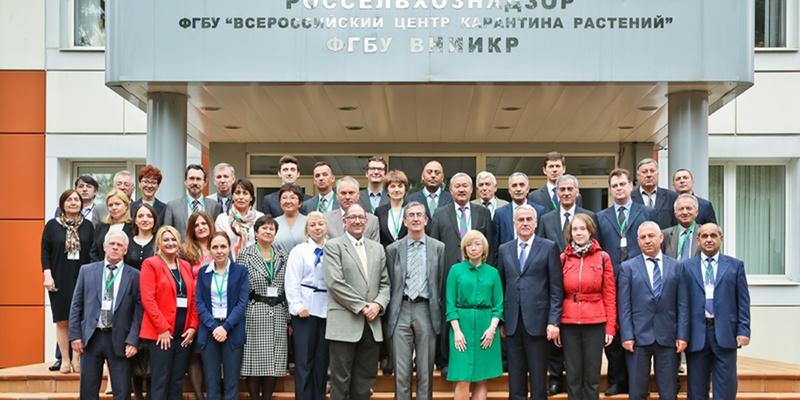 The 2015 IPPC Regional Workshop for Central and Eastern Europe and Central Asia organized by the FAO Regional Office for Eastern Europe and Central Asia (REU), the All-Russia Center for Plant Quarantine (VNIIKR) and the IPPC Secretariat, took place during the week of September 7 in Bykovo, Russia. Representatives from 12 National Plant Protection Organizations (NPPOs) in the region participated in workshop activities. The Workshop was chaired by Mr. Leonid Pleshko, Director of the NPPO of Belarus with the support of the IPPC Secretariat representative, Ms. Ketevan Lomsadze, REU Plant Production and Protection Officer Mr. Avetik Nersisyan, and the IPPC Secretariat Coordinator Craig Fedchock. Recently appointed Deputy Head of the Russian Federation s Federal Service for Veterinary and Phytosanitary Surveillance Ms. Yulia Shvabauskene, and Director of VNIIKR Mr. Aleksandr Sapozhnikov opened the workshop.
The objectives of the Workshop were:
to learn how to analyse draft International Standards for Phytosanitary Measures (ISPMs) and to formulate productive comments using the examples of draft ISPMs for member consultation in 2015;
to build phytosanitary capacity, raise awareness on all activities related to the IPPC and among others, and updates on ISPM 15 symbol registration, submission of formal objections to standards, WTO Trade Facilitation Agreement, International Year of Plant Health and e-Phyto; and
to exchange experiences at the regional level on surveillance, emerging pests and other issues of joint interest.
The participants highly appreciated the results of the activities of the workshop and shared a significant amount of information in terms of joint positions on draft standards, updated information on national surveillance programs and fulfilment of national reporting obligations. The training activities developed were key not only to support the development of capacities at national level, but also to support the adoption of informed decisions in the next meeting of the Commission on Phytosanitary Measures in 2016.
More can be found on the Russian Federation s Federal Service for Veterinary and Phytosanitary Surveillance website reporting on the workshop and a video is also available.