Posted on Tue, 30 Jun 2020, 08:56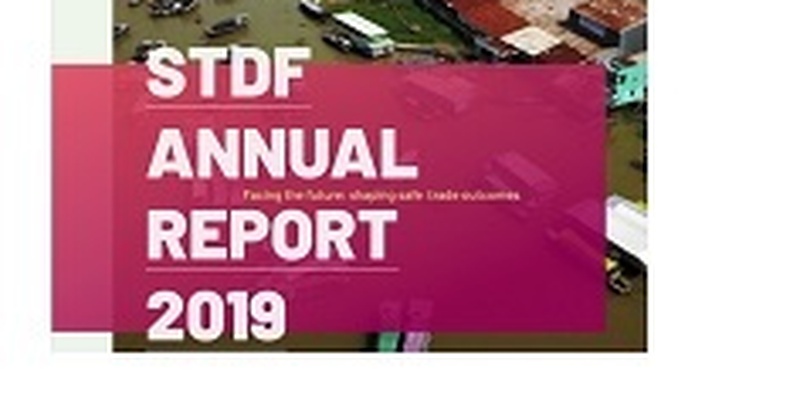 IPPC Secretariat's role as one of the STDF's core partners
Rome, 29 June 2020 - On 26 May 2020, the working group of the Standards Trade and Development Facility (STDF) met in a webinar on "Future-proofing safe trade during COVID-19" to discuss what STDF partners were doing to keep facilitating safe trade during the COVID-19 pandemic. The IPPC Secretariat, World Trade Organization (WTO), World Bank Group and Codex Alimentarius Commission, among other STDF partners, shared with over 250 participants the latest COVID-19 resources and tools available for stakeholders worldwide.
Mr Brent LARSON, Implementation and Facilitation Unit team lead, represented the IPPC Secretariat at this webinar and highlighted the actions taken by the IPPC community to protect plant health and facilitate safe trade during these unprecedented times. Mr Larson stressed that the IPPC Secretariat and other Commission on Phytosanitary Measures (CPM) governing bodies have done their best to continue moving forward on their work plans during this COVID-19 crisis. Despite the cancellation of the 15th session of CPM this year, the work of the phytosanitary community continues to progress tirelessly.
With new challenges arisen, the protection of frontline inspection staff became paramount during this crisis. Mr Larson also indicated that the CPM Bureau and the IPPC Secretariat encouraged contracting parties to be flexible with some of their administrative procedures to facilitate safe trade. In particular, the use of the IPPC ePhyto Solution has shown to be a proven tool that helps mitigate the problems faced during this pandemic. The IPPC Secretariat also presented a short video clip in a speaker's series along with other STDF core partners and these are now posted on the STDF's YouTube channel .
On 11 June 2020, the STDF released their 2019 annual report "Facing the future: shaping safe trade outcomes", which highlights how the STDF championed the United Nations Sustainable Development Goals and responded to emerging needs throughout 2019. With 71 percent of funding allocated to assist developing and other low-income countries in 2019, the IPPC Secretariat is an active core partner in this platform that helps generate jobs, raise income, and protect livelihoods. The annual report also presented the results and lessons learned during the STDF's global activities in 2020 and showed how the IPPC and other STDF partners are working together to build multi-stakeholder activities, investing in safe trade systems and increasing assistance for developing countries.
Finally, the 2019 STDF annual report highlighted the results of an evaluation of a STDF project implemented by the IPPC Secretariat and completed in 2015 to develop and publish phytosanitary guides to help National Plant Protection Organizations (NPPOs) put in place effective systems on import verification, export certification, pest surveillance and diagnostics, pest risk analysis and other areas. The evaluation found that the project over-achieved on its outputs, producing over 20 phytosanitary guides and training materials.
Even though much still needs to be done to raise the awareness of these phytosanitary materials, a survey showed that 18 NPPOs from developing countries are using these manuals to prepare their phytosanitary capacity development strategies, prioritize activities and build the capacity needed for the accession to the WTO. All these guides are posted on the IPP: https://www.ippc.int/en/core-activities/capacity-development/guides-and-training-materials/