Rome, 9 September 2021. The Standards Committee (SC) on behalf of the Commission on Phytosanitary Measures (CPM) adopted the thirtieth Annex to ISPM 27 (Diagnostic protocols for regulated pests) for Striga spp.
Striga, commonly known as witchweed, is a genus of parasitic plants that naturally occur in tropical and subtropical regions. Some species of Striga are major pests and can cause major damage to agricultural crops in these regions. Due to the minute and almost dust-like nature of Striga seeds, they can disperse over long distances and can contaminate seeds or grain by multiple pathways during transportation, storage and trade.
The newly adopted IPPC Diagnostic Protocol 30, focuses on the three main species of Striga that are among the most economically damaging weeds in several regions of the world and are considered quarantine pests in many countries. These are: Striga asiatica, S. gesnerioides and S. hermonthica. The diagnostic protocol includes a list of the most common host plants for these Striga seeds and tackles how to detect and subsequently identify a Striga contamination in a consignment which will hopefully help to protect borders and facilitate trade.
"While Striga remains a severe problem through semi-arid Africa and parts of Asia, increasing international trade and the influence of climate change on drought susceptible soils strengthen the threat of a broader global distribution", said Colette Jacono, one of the leads responsible for following the drafting of this DP. "By offering diagnostic criteria for the recognition of three primary Striga species, suggesting potential host crops to target, and defining methodology for grain inspection, this DP hopes to aid in the detection of Striga by preventing its introduction at ports of entry", she added.
The subject on Striga spp. had been on the work programme of the Technical Panel on Diagnostic Protocols since 2008 and has gone through many drafting stages from concept to expert consultation, country consultation, TPDP review and finally to the SC for adoption on behalf of the CPM.
Learn more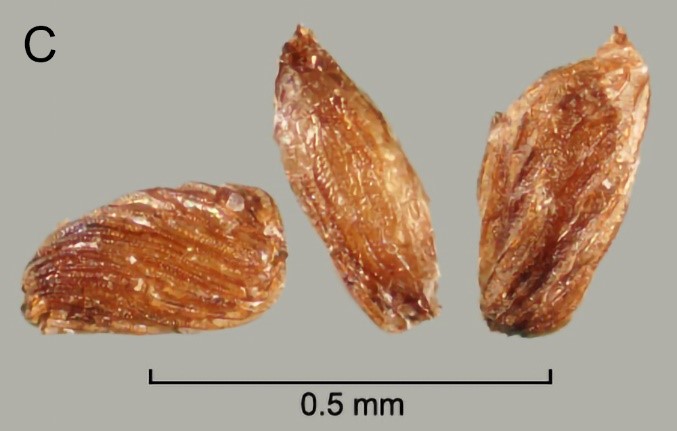 Seeds of Striga: Courtesy of Julia Scher, Federal Noxious Weeds Disseminules, United States Department of Agriculture Animal and Plant Health Inspection Service Plant Protection and Quarantine, http://idtools.org/id/fnw/index.php