Posted on Tue, 09 Jul 2013, 16:37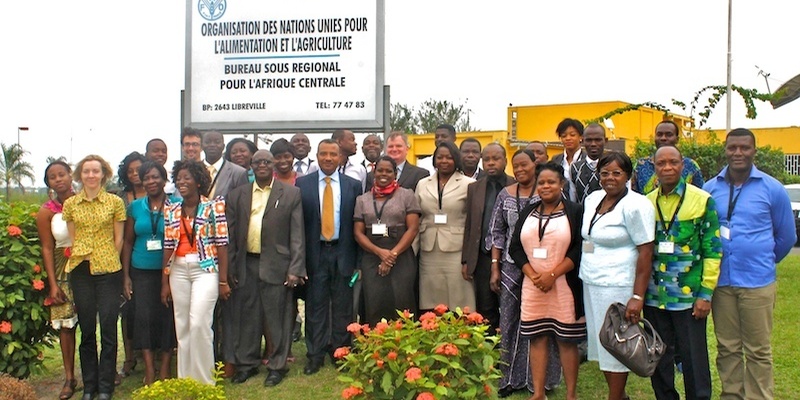 On 24-27 June 2013, the IPPC Secretariat participated in the Central African Workshop on National Reporting Obligations in Libreville, Gabon. By working with the FAO Subregional Office for Central Africa (SFC), the IPPC Secretariat intends to assist and facilitate the collection and organization of national data, as well as provide additional guidance material for establishing National Reporting Obligation (NRO) systems and more comprehensive data entry. The workshop discussed the necessary steps and strategies to provide continued technical support to allow countries fulfill NROs.
After the first workshop for the National Plant Protection Organizations (NPPOs) in November 2012, covering the IPPC NROs, policy, capacity and the development of national action plans, countries agreed that this follow-up workshop in Gabon would be essential to explain the process of entering data into the International Phytosanitary Portal (IPP) to the IPP editors.
As technical experience and knowledge of the IPP varies across countries, it was imperative that the first two days of the workshop be dedicated to establishing a solid foundation of the IPPC and the NROs for all participants. This training covered both technical and editing responsibilities contained within NROs, and was accompanied by many useful and productive questions. In this way, the workshop s first session reflected a positive increase in general knowledge, awareness and interest in capacity development activities since the project began.
In the following days, the workshop provided a training session on data entry to the IPP in which some countries, specifically Cameroon, demonstrated great progress. During the final session, participants took part in a discussion on their NRO action plans for the future and developed a matrix of various regional challenges that have been identified during the project and need to be addressed before all countries can consistently meet their NROs. This crucial feedback has been acknowledged and will be including into the imminent 10 year revision for the NRO programme.
In looking toward the future, as the project has now completed NRO training on policy and data entry, SFC will seek to schedule a workshop to share experiences after NPPOs have had a chance to experiment and gain experience working with the IPP features and meeting obligations. Such a workshop will address specific technical issues and continue assisting in the development of necessary mechanisms and facilitation of NRO systems.
In the interim, all committed delegations have agreed to produce a report of the progress since the project s initiation in 2012, as well as a revised NRO work plan for the next 12 months. The meeting ended on a positive note, emphasizing the importance of NPPOs ensuring regular and accurate reporting to meet their NROSs. It is truly the central issue upon which the success of this project rests