Posted on Tue, 14 Oct 2014, 17:11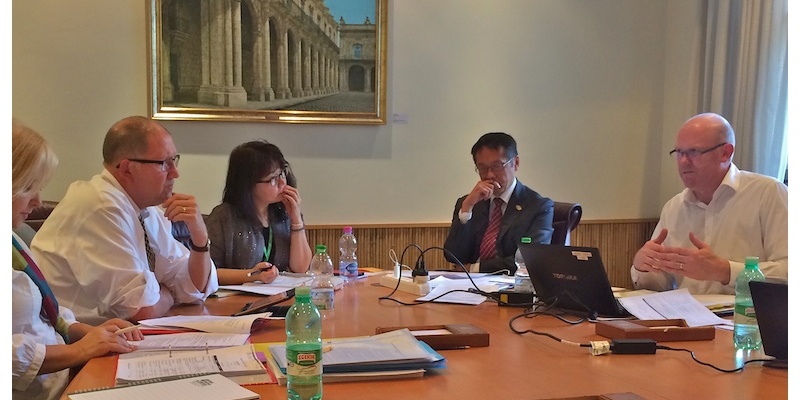 The International Plant Protection Convention (IPPC) Strategic Planning Group (SPG) meeting took place from 7-10 October 2014 in Rome, Italy, to provide strategic guidance to the IPPC governing body. The SPG attracted 23 strategic thinkers from 19 countries around the world, including 9 developing countries.
A wide range of issues were discussed and included key secretariat work such as the development of an IPPC implementation programme on surveillance, the framework for standards development, the revised national reporting obligations programme, and the ePhyto feasibility study. The Commission on Phytosanitary Measures (CPM - IPPC governing body) Bureau provided an update on 2014 activities and the Secretariat provided updates on the whole work programme including resource mobilization and communications efforts. The main topic was The IPPC in 20 years and focused on challenges and opportunities facing our contracting parties and the Secretariat. This is the beginning of a process that will take a couple of years, but participants agreed on the main themes which will be developed over the next couple of years.
The result of these important discussions will be presented and debated in the next CPM-10 in March 2015 for further consideration. The report of the meeting will soon be available at: https://www.ippc.int/core-activities/governance/strategic-planning-group