©FAO/Ezequiel Becerra / FAO
Rome. 11 November,2020. International Year of Plant Health 2020 is being promoted globally to raise awareness on the importance of plant health and protect plants and plant products from pest. As always said, prevention is better than control especially for diseases without effective cure. Fusarium wilt also known as Panama disease is such kind of the most destructive diseases of the banana plant which is caused by the fungus Fusarium oxysporum f.sp. cubense (Foc). The Tropical Race 4 (TR4) of the fungus has been affecting banana plantations severely and there is no cure for it. The only means to manage the disease is to prevent its introduction and/ or use of plant resistant varieties.
Arop Deng, IST team leader of IPPC Secretariat, Mr Qingpo Yang, NROs officer of IPPC Secretariat, and Ms Paola Sentinelli, IPPC Knowledge Manager were invited to delivered presentation on Pest report mechanism in IPPC NROs programme during the regional training workshop on Banana Fusarium Wilt Foc TR4 identification, management strategies and impact assessment, which is organized FAO and the Southern African Development Community (SADC). The training workshop was designed to enable and strengthen the capacity of national plant protection institutions to support farmers to effectively prevent, contain and manage Foc TR4 and enhance pest management skills of participants, especially in the area of diagnostics, surveillance, monitoring, impact assessments and decision making regarding appropriate pest management options for specific situations.
Mr Qingpo Yang highlighted the pest report as one of the most important obligations for Contracting parties. He showed pest report mechanism in IPPC and pest report bulletin on IPP, which is useful for countries to get official phytosanitary information. He also informed participants that the Phytosanitary Capacity Evaluation (PCE) can help countries rapidly improve their NPPOs and entire phytosanitary system against Banana Fusarium Wilt Foc TR4 and pests. Representative from NPPOs commented that they will try their best to fulfil the reporting obligations. Participants are also very interested in the Pest outbreak Alert and Response Systems, as well as the Diagnostic Laboratory Network planned by IPPC Secretariat. They believed these systems and network will facilitate greatly their work to protect plant health.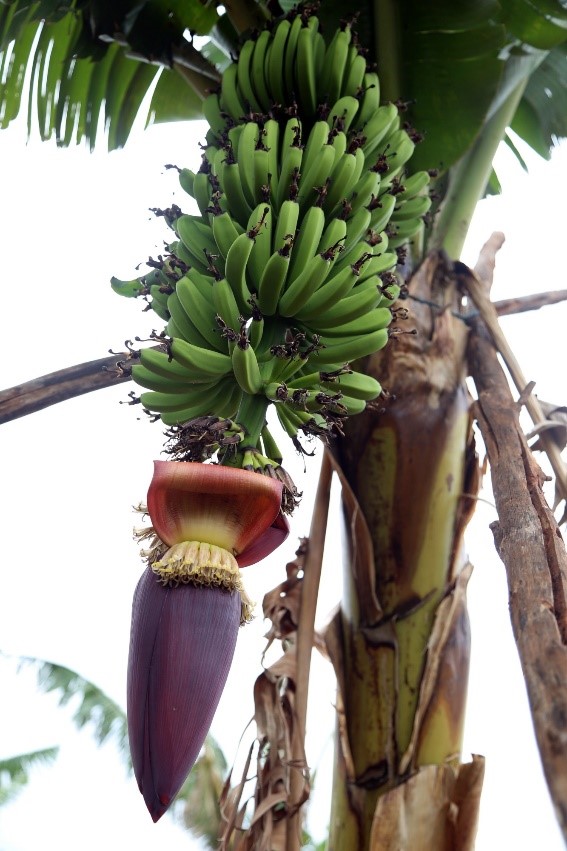 ©FAO/Believe Nyakudjara