Posted on Thu, 04 Apr 2019, 06:00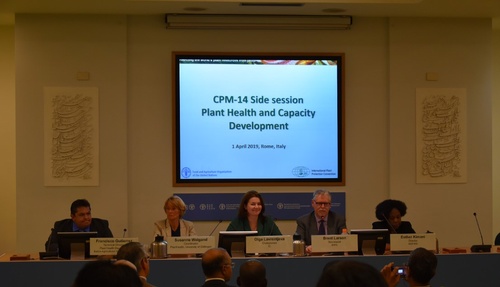 1 April 2019, Rome – During the 14th Session of the Commission on Phytosanitary Measures (CPM-14), a side session on Plant Health and Capacity Development was successfully organized. Ms Olga Lavrentjeva, chairperson of the Implementation and Capacity Development Committee (IC) opened the session. As 2019 is the IPPC Year of Plant Health and Capacity Development, different approaches for developing phytonisatary capacity were discussed.
Ms Susanne Weigand, Coordinator of Plant Health from the University of Göttingen, presented the Erasmus Mundus Joint Masters Programme in Plant Health which covers plant health and sustainable cropping systems. She also introduced her institution's planned activities for the International Year of Plant Health 2020 to raise awareness of the importance of plant health.
Ms Esther Kimani (Kenya), the Standards Committee member from the Africa region, presented her country's experience using IPPC guides and training materials. She shared examples of using training materials on pest risk analysis based on IPPC standards and the IPPC Guide to Delivering Phytosanitary Diagnostic Services at the national level. In addition, she noted that the Center of Phytosanitary Excellence (COPE) – which has trained over 2000 students from many African countries - also used these materials.
These and other IPPC training materials can be found at:
https://www.ippc.int/en/core-activities/capacity-development/guides-and-training-materials/
The IPPC Secretariat requested participants to share their case studies of using the IPPC Guides and training materials in response to the call which was recently issued. In addition, he indicated that resources provided by national plant protection organizations (NPPOs) and other contributors are also available on the IPP at:
https://www.ippc.int/en/core-activities/capacity-development/guides-and-training-materials/contributed-resource-list/
Finally, Mr Francisco Gutierrez, IC member, presented his experience at a training course for improving participation in CPM and similar meetings. He stressed that the IPPC guide on this topic is very thorough and that this type of training is essential and should be repeated.
To raise awareness and promote the IPPC annual theme of Plant Health and Capacity Development, a special topic session on this thematic year will also be held during CPM-14.
A webcast of this side session is available here. The presentations will be posted on the IPP in due course.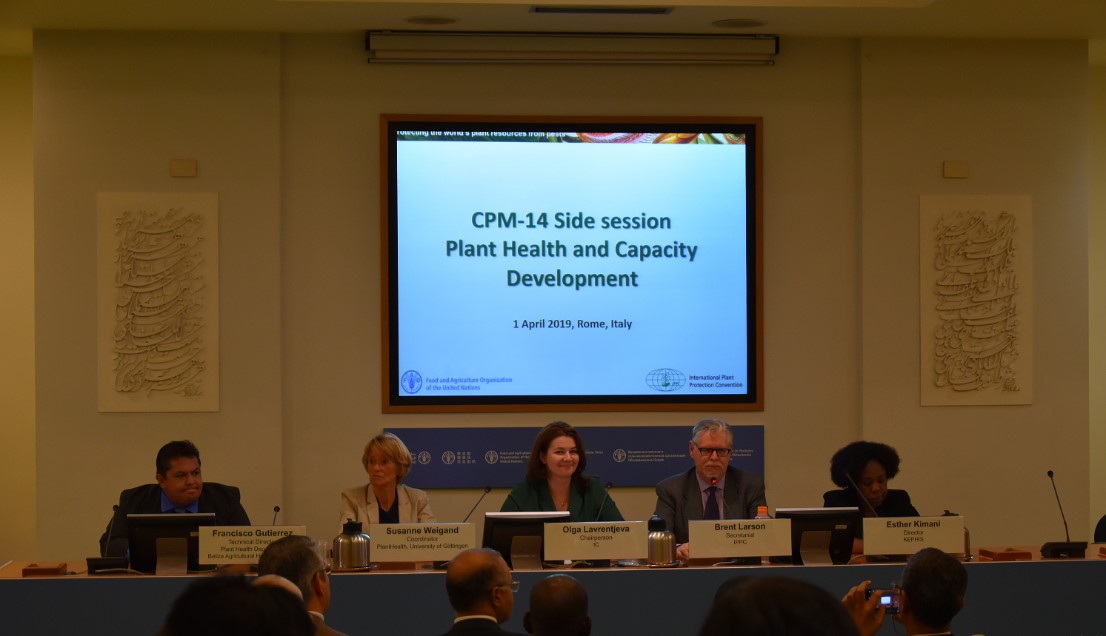 Photo: © FAO / SaeYan Moon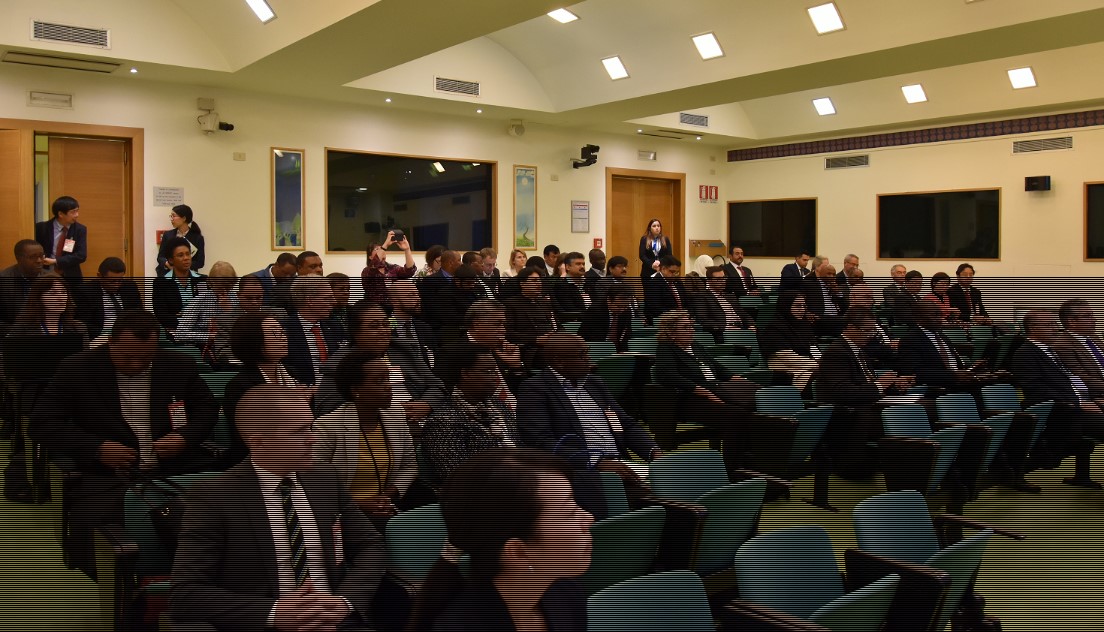 Photo: © FAO / SaeYan Moon
Share on Facebook