Posted on Tue, 14 Jun 2016, 16:04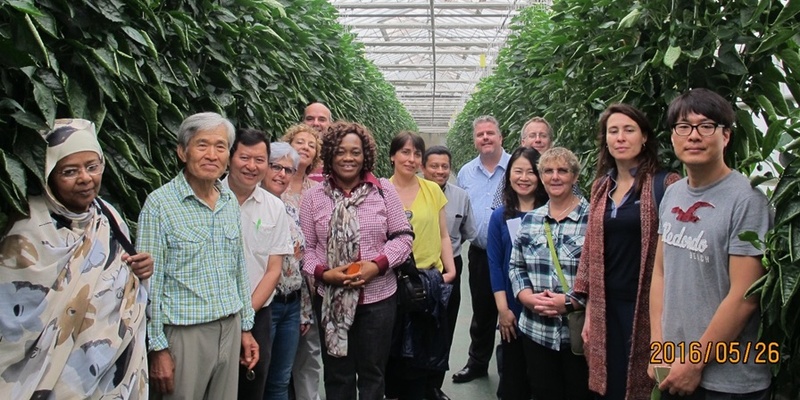 The 8th Meeting of the Capacity Development Committee (CDC) convened from 23 - 27 May 2016, in Incheon, Republic of Korea. The meeting, chaired by Ms. Sally Jennings of New Zealand, was attended by all 7 of the 7 CDC members from each FAO region, as well as by CPM Bureau members Ms. Kyu-Ock Yim, Mr. Corne Van Alphen and an Inter-American Institute for Cooperation on Agriculture (IICA) observer Ms. Lourdes Follaneras.
Key areas of discussion included the Phytosanitary Resources website progress, advances in the STDF Project 401 Training of Phytosanitary Capacity Evaluation (PCE) Evaluators, the organization and scope of the new Implementation and Capacity Development Committee (ICDC) subsidiary, and oversight of the 2016 IPPC Regional Workshops. Participants also considered future capacity development activities.
The CDC deliberated upon a number of CPM-11 outcomes and encouraged the issuance of a call by the IPPC Implementation Facilitation Team (IFT) for technical resources relevant to the management of pests associated with commodities and groups of commodities. It also encouraged the IPPC Secretariat to contact national and regional representatives to provide information of diagnostic training events and to publicize such events in the events calendar of the Phytosanitary Resources website.
The CDC agreed that the promotion of the Phytosanitary Resources website through CDC members, NPPO staff, IPPC activities, IPPC staff and partners would be paramount for its intended outcome of developing the capacity of National Plant Protection Organizations. To further increase NPPO access to technical resources, CDC members proposed several options for the translation of key resources into all FAO languages. Members also recommended that all capacity development events and project activities be posted on the Phytosanitary Resources website.
It was agreed that a greater CDC visibility at the IPPC Regional Workshops would raise awareness of IPPC capacity development activities. The CDC requested the development of a factsheet by the IPPC Secretariat that would present CDC activities and CDC member profiles. The CDC also agreed upon the development of a paper to be considered by the upcoming July 2016 Focus Group Meeting on the development of the Implementation and Capacity Development Committee (ICDC) subsidiary body.
The report of the CDC meeting will soon be available here. More information regarding ongoing IPPC capacity development activities and phytosanitary resources can be found on the Phytosanitary Resources website.