Posted on Tue, 24 May 2016, 12:58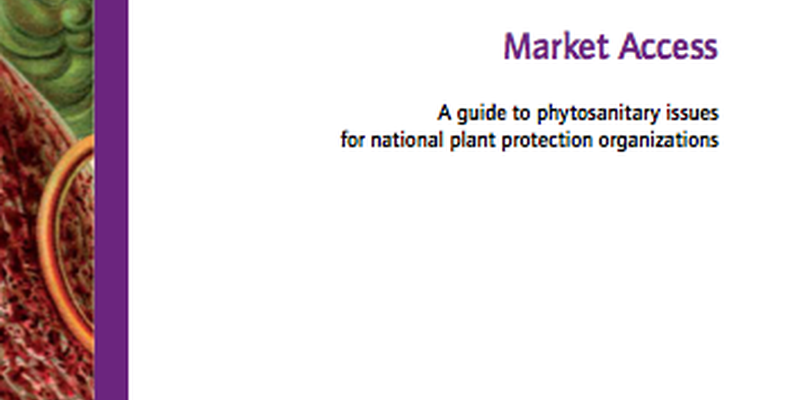 On conclusion of the STDF Project 350 Global Phytosanitary Manuals, Standard Operating Procedures and Training Kits by the IPPC Secretariat, over 300 new phytosanitary technical resources have been posted, and more than 20 technical resources have been developed, including phytosanitary manuals, e-learning tools, training kits, advocacy materials, factsheets and photographic resources.
The primary objective of this project was to enhance the global phytosanitary capacity to protect plant resources from pests of plants through the strengthening contracting parties ability to implement the IPPC and its ISPMs. By providing contracting parties with a concrete set of internationally accepted technical resources, the project aimed to support implementation of core functions of contracting parties and ultimately work towards: a) establishing and strengthening national plant health systems; b) enhancing contracting party capacity to meet their international obligations; c) improving/maintaining access to markets through setting efficient phytosanitary systems; and d) supporting national import and export certification programmes.
This project was undertaken in three phases. Phase I included the collection and comprehensive review of all contributed resources, where stakeholders contributed over 300 resources, with 54% of diagnostic protocols, 27% of pest information, 8% of manuals and guides and 11% of various other plant health resources. Phase II addressed a needs assessment and gap analyses by the IPPC Secretariat and the Capacity Development Committee (CDC) to determine areas where resources were not currently available. Phase III covered the development and testing of resources for NPPOs identified as high priority in Phase II. The deliverables of these technical phytosanitary resources under STDF Project 350 marks a significant step towards providing contracting parties access to the resources they need to enhance phytosanitary capacity of their national plant health systems.
The IPPC Secretariat aims to continue this excellent work that this project has begun by monitoring user feedback on posted technical resources, and the continued updating and quality control of existing technical resources on the website. The IPPC Secretariat also encourages contracting parties to support the translation of technical resources into other official FAO languages. The IPPC Secretariat actively promotes the use of the technical resources by contracting parties, and makes the best use of them during its external meetings, workshops and trainings.
All technical resources can be found on the Phytosanitary Resources webpage.