Posted on Mon, 20 Apr 2020, 12:54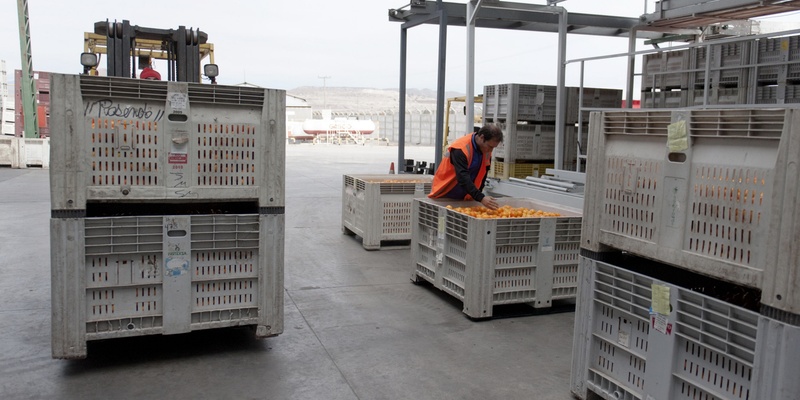 ©FAO/Vladimir Rodas / FAO
Geneva, 7 April 2020. The impact of the global COVID-19 pandemic is pressing and affecting supply chains and global trade flows in an unprecedented way. Strengthening technical assistance for developing countries in ensuring safe trade is now more important than ever. To address these global challenges and discuss human safety concerns related to the COVID-19 outbreak, the STDF's Working Group (WG) met virtually on 7 April 2020, which is also when the world celebrates the World Health Day.
Chaired by Ms Julie Emond from Canada and composed by over 60 trade, health, agriculture and development experts, the WG brought together representatives from STDF key partners, including the IPPC, OIE, and Codex Secretariats, FAO, WHO, the World Bank Group (WBG) and WTO; donors, developing country experts and other organizations. Mr Brent Larson, Implementation Facilitation Unit Lead and Ms Sarah Brunel, Deputy Lead of the Implementation Facilitation Unit attended this fruitful virtual meeting on behalf of the IPPC Secretariat.
All the participants voiced support for the STDF's 2020-2021 workplan and approved new projects to assist actors along agri-food value chains to access markets. In addition, several donors announced new pledges to the STDF's Trust Fund in 2020. In brief, STDF funding is expected to support 3 projects and 3 project preparation grants totaling USD 2.3 million.
New STDF projects:
• Mali – promoting food safety in smoked fish, benefitting consumers and regional trade.
• West Africa – piloting third-party assurance programmes to improve food safety, health and trade in Senegal and Mali.
• Central America – piloting third-party assurance programmes to improve food safety, health and trade in Belize and Honduras.
New STDF project preparation grants:
• Bhutan – improving border inspection and controls to drive biosecurity and food safety.
• Egypt –setting up a disease-free area to promote trade in poultry products.
• Caribbean – rolling out STDF's P-IMA tool in CARICOM to prioritize SPS investments.
At the closing session, WG members shared updates on their support for stakeholders in the current emergency caused by COVID-19. WHO announced that they are developing specific guidance for some critical sectors, such as food handling, at the front line in this coronavirus outbreak. The WG proposed that similar guidance should be also developed for the frontline staff involved in delivering and verifying sanitary and phytosanitary measures, and the WHO welcomed this suggestion.
Finally, the STDF Secretariat highlighted the efforts made to assess the impact of COVID-19 across its operations, including projects related to flower, fruit and vegetable value chains and other perishable goods. By working with partners in the field, the team will identify the support measures needed.
The STDF Secretariat will soon launch a web page to post COVID-19 updates, responses and best practices, which will be accessible from the STDF website: www.standardsfacility.org