Posted on Tue, 10 Jul 2018, 09:16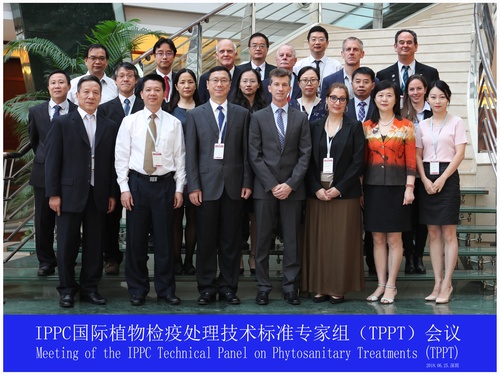 The Technical Panel for Phytosanitary Treatments (TPPT) just ended their annual meeting in Shenzhen, China (25 – 29 June 2018). The IPPC Standard Setting Unit organized the meeting that was kindly hosted by the Shenzhen Academy of Inspection and Quarantine.
The TPPT is tasked with drafting scientifically sound phytosanitary treatments for inclusion as annexes to ISPM 28 (Phytosanitary treatments for regulated pests).
In her opening speech, Ms Adriana MOREIRA (IPPC Secretariat) reminded the panel of three key words to keep in mind during the meeting: transparency, technical justification and safe trade facilitation. She also reminded the participants how phytosanitary treatments contribute to IPPC's mission, FAO' strategic objectives and UN' sustainable developmental goals.
The meeting participants were warmly welcomed by Mr Zhenshuan ZHAO (General Director, Shenzhen Customs District P. R. China), Mr Xiaodong FENG (on behalf of the Director of plant quarantine, IPPC official contact point of China), Ms Junwen LOU (Deputy General Director, Department of Supervision for Animal and Plant Quarantine, General Administration Customs of P. R. China), and Mr Shizhen SHI (Director of Standards Division, Market and Quality Supervision Commission of Shenzhen Municipality).
Mr Matthew SMYTH (Australia) chaired the 5-day meeting. Two invited experts, one of which was representing the host country, joined the seven TPPT members from New Zealand, Argentina, China, USA, Australia, and Japan.
The TPPT continued to demonstrate their commitment to carry out the mandate of the panel. They reviewed two phytosanitary treatment submissions, in response to the 2017 call and discussed 14 draft phytosanitary treatments. Eight of these drafts progressing significantly as the panel recommended them to the Standards Committee for approval for first consultation (July 2019).
The report from the TPPT June 2018 meeting will soon be publicly available here: https://www.ippc.int/en/core-activities/standards-setting/expert-drafting-groups/technical-panels/technical-panel-phytosanitary-treatments/ .
The IPPC Secretariat wishes to thank the Peoples republic of China and the Shenzhen Academy of Inspection and Quarantine for the co-organization and hosting of the 2018 June TPPT meeting.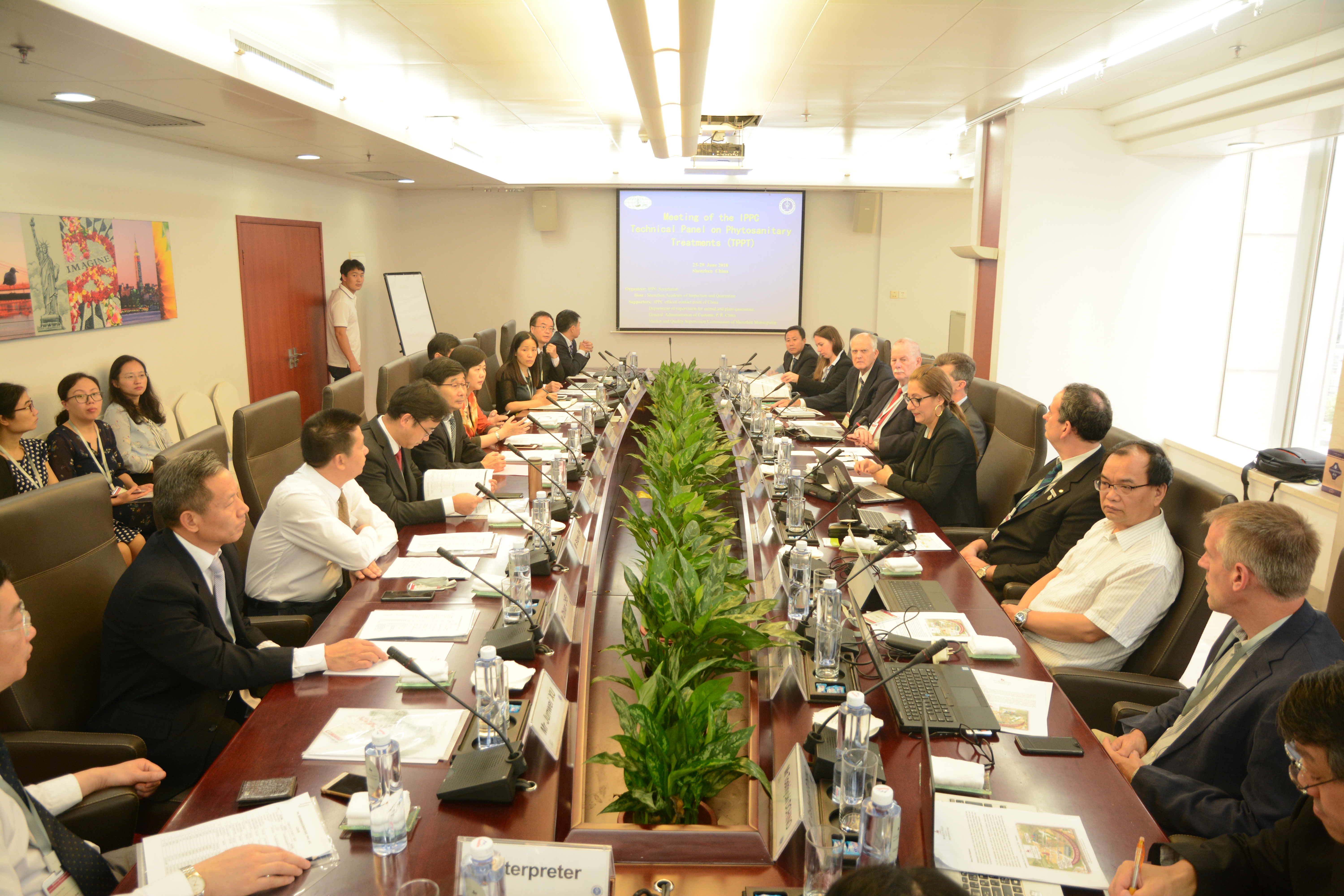 Share on Facebook