Copyright IPPC 2017 - IPPC Secretariat participates in the STDF Working Group meeting March 2017
The Standards and Trade Development Facility (STDF) Working Group (WG) meeting was held from 20 - 21 March 2017 in Geneva, Switzerland. Ketevan Lomsadze, IPPC Agricultural Officer, attended the meeting and informed the STDF WG on the experiences and lessons learned under the Implementation Review and Support System (IRSS) of the IPPC. The IRSS is a tool to review contracting parties challenges and successes in implementing the IPPC and ISPMs. It was highlighted that the IRSS allows the IPPC to identify and address potential and emerging implementation issues, and informs IPPC programming and decision-making processes according to the needs of contracting parties.
The 68th World Trade Organization (WTO) Sanitary and Phytosanitary Agreement (SPS) Committee meeting was held from 22-23 March 2017 at the same venue as STDF-WG. Jingyuan Xia, the IPPC Secretary, participated in the meeting and updated the WTO-SPS Committee on major developments related to the core activities of the IPPC for 2016 and the key issues for 2017. The Ephyto project and the development of the International Year of Plant Health in 2020 (IYPH 2020) received a wide range of interest from the audience.
An IPPC-SPS side event on trade facilitation was organized on 22 March 2017 at the margins of the SPS committee meeting with the presence of over 60 participants. Kenza Le Mentec, STDF Secretariat representative, chaired the side-event. Ketevan Lomsadze delivered a presentation on the IPPC s trade related guides, covering Market access, Transit, Export certification and Import verification. Kenneth Msiska, Head of the Plant Quarantine and Phytosanitary Service of Zambia, shared a success story on market access to South Africa and China. Philip Njoroge, Head of Trade and Standards Division of the Kenia s Plant Health Inspectorate Service (KEPHIS), presented KEPHIS experiences enhancing compliance of its phytosanitary system, in line with the IPPC''s requirements.
To access the information session presentations click here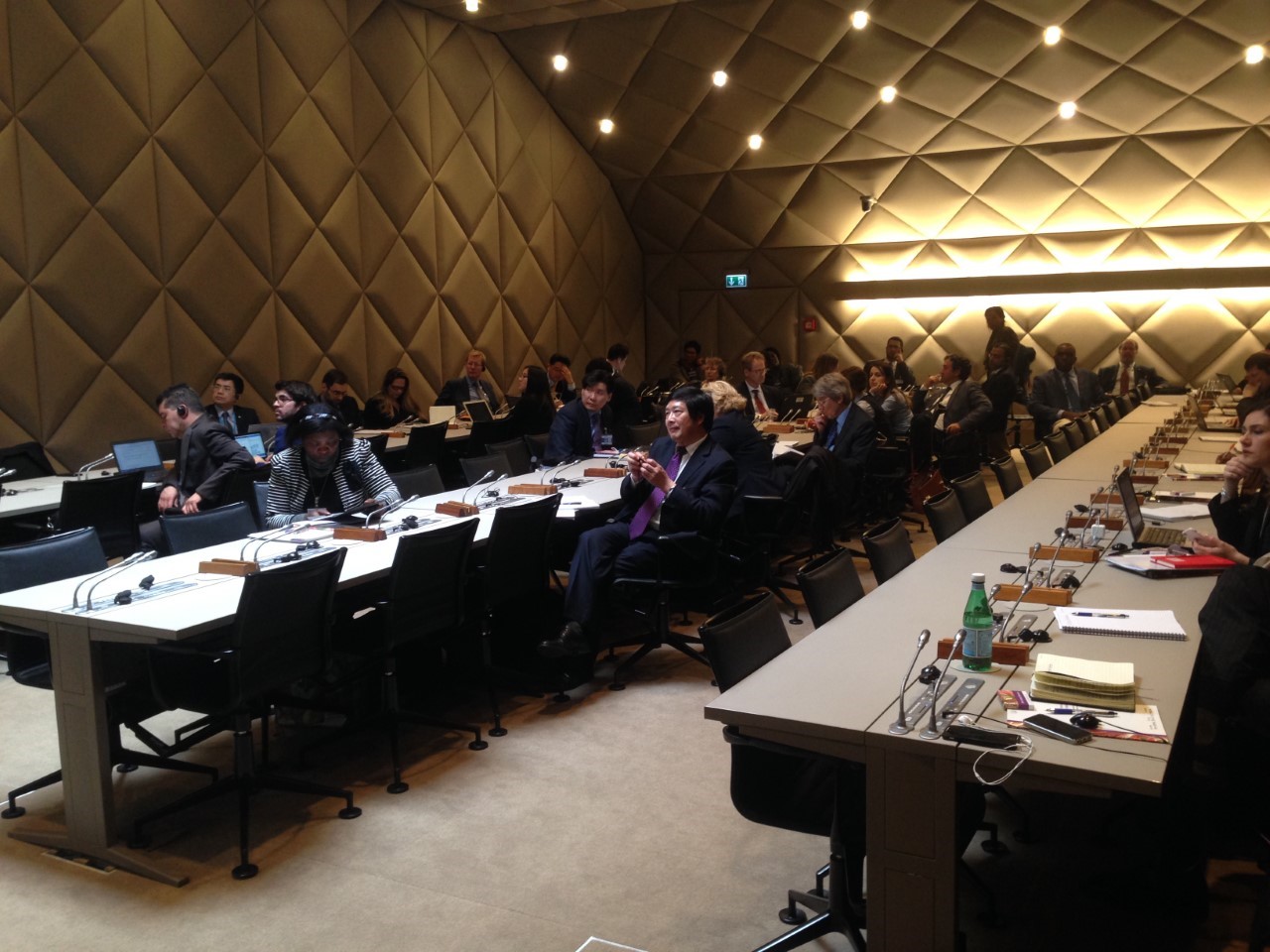 Copyright IPPC 2017 - IPPC Secretariat presents its trade related guides to the 2017 WTO STS Committee Meeting