Posted on Wed, 04 Apr 2018, 11:29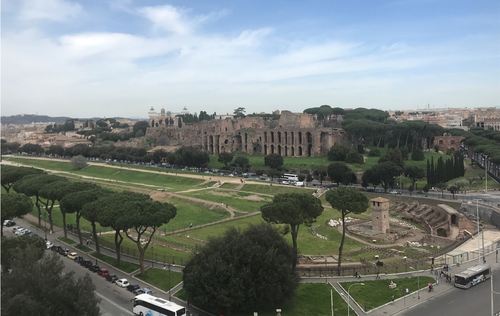 Dear IPPC contracting parties, RPPOs and IPPC partners,
As you know, the thirteenth session of the Commission on Phytosanitary Measures (CPM-13) will take place at FAO HQs in Rome from 16 to 20 April 2018.
In addition to plenary sessions, five side sessions are planned, as well as a special topic session. A reception is scheduled on Thursday evening, as well as three side meetings organized by the IPPC Secretariat for FAO Regional Officers, on IPPC Regional Workshops and for IPPC Africa representatives. The schedule can be found in the picture below.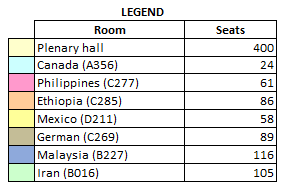 Preparations are undergoing on all sides: while collecting relevant credentials, all papers have been posted to the IPP. You are invited to provide your substantive contributions on a number of crucial topics affecting the future of plant health, including the IPPC sustainable funding, the adoption of ISPMs, the concept of commodity standards, the new IPPC Strategic Framework for 2020-2030, the IPPC Sea Containers Task Force and issues related to IMO, a Trade Facilitation Action Plan, and work on a Surveillance pilot.
Please note that we are aiming at a paperless conference, so you should bring your own document sets. The IPPC Secretariat will only distribute a welcome package, featuring the 2017 IPPC Annual Report, as well as 4 new IPPC factsheets and the 2018 IPPC table calendar.
Please also be reminded of the IPPC social media, which will be covering the event:
• https://twitter.com/ippcnews
• https://www.facebook.com/ippcheadlines
• https://www.linkedin.com/groups/3175642
Below is also a map of FAO for the participants' perusal.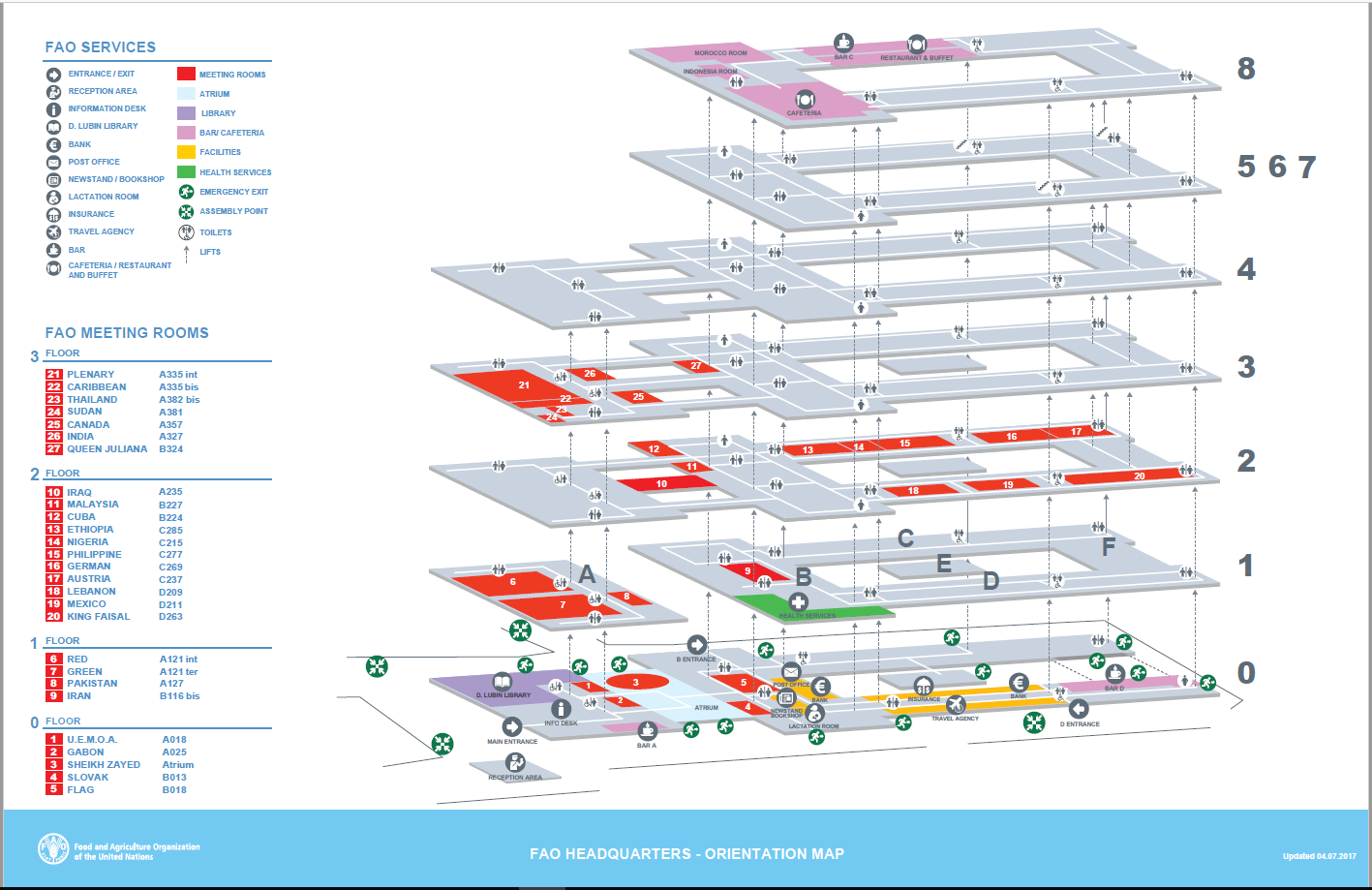 We look forward to your active and positive contribution.
Sincerely yours,
Jingyuan Xia
IPPC Secretary
Share on Facebook