Posted on Mon, 08 Feb 2016, 09:01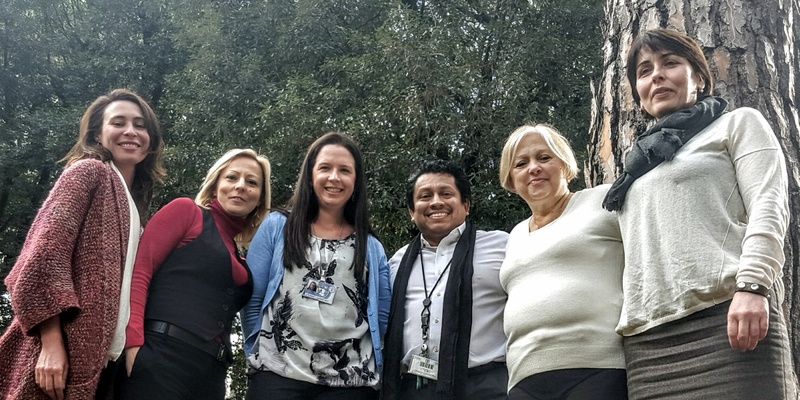 The IPPC Implementation Facilitation Unit (IFU), as part of the IPPC Secretariat, participated in the IPPC Secretariat Annual Meeting that took place on 22 January 2016.
Mr. Orlando Sosa, IPPC Implementation Officer, presented the activities of the IFU over the past year. The most notable activities reported included, among others:
5 Projects or its components valued at USD 3 million were managed by the Unit: IRSS, STDF350 and STDF 401, Strengthening Phytosanitary Capacity in selected Middle East and North Africa Countries and Africa Solidarity Trust fund - Strengthening SPS capacities in Southern Africa.)
26 technical resources were produced (manuals, guides, videos, factsheets, 1 photo contest)
4 full Phytosanitary capacity evaluations were conducted in Comoros, Palestine, Moldova and The Gambia.
New Projects were formulated (5.2 Million USD) to support directly Azerbaijan; ePhyto; Armenia and The Gambia and to cooperate with other FAO units in Somalia, South Sudan and Eastern Europe
Technical Support Services were provided to countries and organizations for activities of a very diverse nature such as a Diploma Training in collaboration with CIHEAM, Bari, Italy; a project concept under preparation for Xyllela fastidiosa awareness for the Near East and Mediterranean countries; the review of legislation for Laos, Samoa and others (with LEGN); and inputs provided to the OIRSA (RPPO) technical collaborators planning and coordination initiative.
The Unit made significant contributions to joint Secretariat activities: mobilization of resources, financial management, communications, liaison with other organizations, strategic planning into FAO and the organization of the IPPC Regional workshops and the yearly Technical Consultation among RPPOs.
For 2016 the expectations of the Unit include to:
Obtain a reasonable number of staff members with adequate contracts
Strengthen the team through targeted training, in-service training at field level and fulfillment of the personal development goals of team members
Manage the transition from CDC to ICDC and address the increased levels of responsibilities of the IFU team
Encourage networking and joint action within Secretariat teams and other FAO units
Encourage innovation and efficacy in all the activities related to implementation and capacity development
Promote the use of the technical resources developed or submitted to the Secretariat and initiate the development of key new ones
Promote strong collaboration with RPPOs and contracting parties for training using these resources
Provide support to implementation through managing at least 4 IPPC projects , facilitating at least 8 Phytosanitary Capacity Evaluations (PCEs), initiating the Pilot Programme on pest surveillance and the setting of the ePhyto Hub and providing technical support services as needed and specifically to the International Year of Plant Health (IYPH) initiative.