Posted on Fri, 05 Feb 2016, 09:03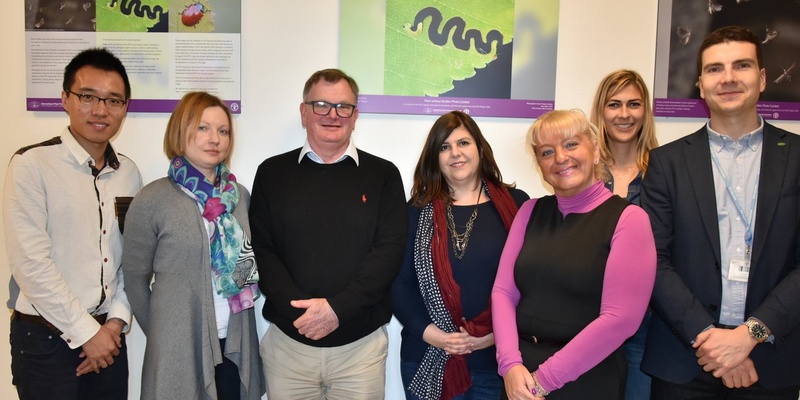 The IPPC Integration and Support Team (IST), as part of the IPPC Secretariat, participated in the IPPC Secretariat Annual Meeting that took place on 22 January 2016.
Mr. David Nowell, Information Officer, presented the IST activities over the past year. The most notable activities reported within the following areas included:
National Reporting Obligations (NROs): NROs UPDATE - 12 monthly newsletters for over 400 recipients, 1 training before the CPM and during the regional workshops, work on the development of quality control programme, a NRO reminders system, and further development of pest reporting through RPPOs (EPPO and PPPO);
Dispute avoidance and settlement: participation in awareness raising workshops and the introduction of advocacy materials on dispute avoidance;
Information management: a revised IPP website (over 10 000 items transferred), including trouble shooting/maintenance and a revised IPP user s manual; the development and support to over 2 400 users of the IPPC information management systems (the IPP, www.phytosanitary.info, APPPC website, and OCS); PCE migration to a new software platform (13 modules migrated);
Communication: increased focus on the International Year of Plant Health (IYPH), the introduction of a new IPPC seminar series (2 seminars in 2015); increased number, quality and guidelines for the IPP news items (in total 94 headline items in 2015), and the IPPC Newsletter (14 issues sent out to over 500 recipients);
Partnership: cooperation with a range of external and internal stakeholders, including increased cooperation with CABI;
Resource Mobilization: an analysis and preparation of a donor table and donor profiles with a focus on short term funding (emergency action); acknowledgments (official thank you letters) to contributors of the last biennium (4 countries); general requests via personal letters to contracting parties for further support (letters to traditional donor countries for continuing support - 4 countries and to potential donor countries to request for financial support - 16 countries), proactively seeking funding support through various means (individual meetings with donors and donor countries).
In 2016, the IST will concentrate on:
providing support to the whole Secretariat while integrating functions across the Secretariat and improving coordination of Secretariat-wide services;
greater integration of all IPPC activities especially with FAO policies and services;
continued support for NROs, dispute avoidance and information management;
new and revised advocacy material and awareness raising towards the possible International Year of Plant Health in 2020.