Posted on Mon, 01 Feb 2016, 15:50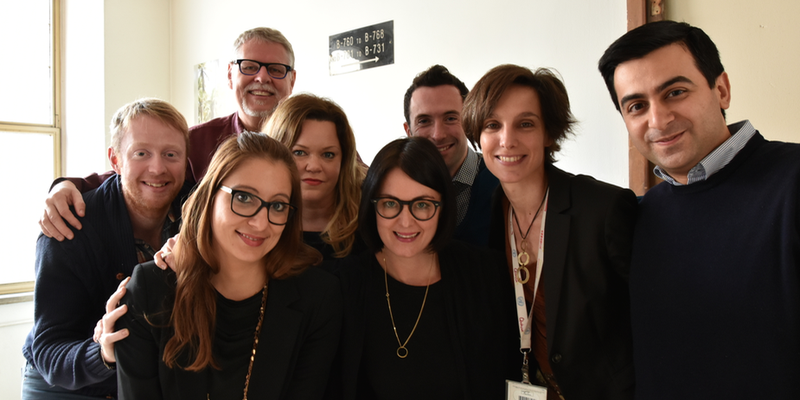 The IPPC Standard Setting Unit (SSU) participated in the recent IPPC 2016 Annual Meeting, taking place at FAO Headquarters on 22 January 2016. The meeting was an occasion to reflect on the 2015 accomplishments and to present strategies and activities for 2016.
Mr. Brent Larson, Senior Standards Officer, presented highlights of the activities of the SSU activities over the past year. The highlights included, among others:
Nine adopted standards (including annexes, Diagnostic Protocols (DPs) and Phytosanitary Treatments (PTs));
100 topics for standards worked on;
Three consultations that generated 3646 comments from 48 contracting parties;
19 meetings with 273 participants prepared and efficiently organized;
64 adopted ISPMs (including DPs and PTs) reformatted with new covers and text revised in three languages: English, French and Spanish; and
Four calls for topics, experts and authors managed.
Strategies for 2016 were also presented, highlighting:
streamlining SSU activities, stopping those that are low priority and non-resourced;
continuing to build a strong quality oriented team;
contributing to the IPPC 2016 theme on Plant Health and Food Security (e.g. through the development of the draft standard on the international movement of grain, and organizing an IPPC Seminar on food security in May 2016);
increasing RPPO engagement in the standard setting process; and
continuing to develop partnerships and liaising with relevant International Organizations relevant to standard setting.
The IPPC Secretariat is continuously striving to help ensure ISPMs are technically sound and of the highest quality possible as well all efforts are made to engage IPPC contracting parties and RPPOs in a transparent and inclusive manner.
The main SSU activities for 2016 will include 9 face-to-face meetings; approximately 10 virtual meetings; 7 consultations; implementation of the adjustments to the standard setting procedure; revoking of previous versions of Arabic ISPMs; and the much expected launch of new Online Comment System.