Posted on Wed, 16 Oct 2019, 16:30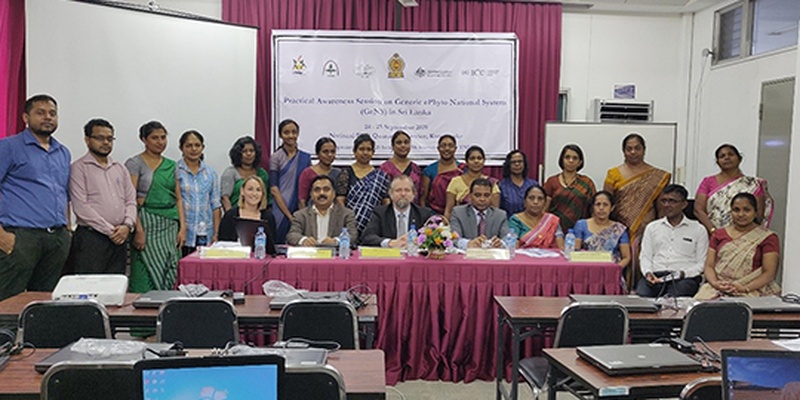 Participants at the September 2019 practical awareness session for Sri Lankan National Plant Quarantine Services NPQS) staff. © IPPC Secretariat
24 September 2019, Colombo – The first of four practical awareness sessions on implementing the Generic ePhyto National System (GeNS) took place from 24 to 25 September 2019 at the National Plant Quarantine Services (NPQS) in Sri Lanka. Approximately 80 NPQS staff (inspectors, officers and assistants) attended the two-day session.
The GeNS is a centralized web-based system that allows countries without their own electronic phytosanitary certificates (ePhyto) system to produce, send and receive ePhytos. Sri Lanka is one of the three pilot countries testing the Generic ePhyto National System (GeNS) and they will be the first country in Asia to "go live" with the system.
The Sri Lanka business community also gained a better understanding of the GeNS and the benefits of using ePhytos during the final day of the workshop on 26 September. The Ceylon Chamber of Commerce hosted a morning and afternoon session for approximately 200 industry representatives in the first of its kind practical industry awareness session.
Participants at all sessions got hands-on experience in using the GeNS with expert assistance from the United Nations International Computing Center (UNICC) representative Venkat Venkateswaran, ePhyto Steering Group (ESG) Chair Peter Neimanis of Australia and the IPPC ePhyto Associate Project Manager Aoife Cassin. The awareness sessions were designed to be as interactive as possible. After a live demonstration, all attendees had the opportunity to log into the system.
Sri Lanka is now ready to continue testing the GeNS until they are ready to become fully operational.
Members of the ePhyto project team at the first ever industry awareness session at the Ceylon Chamber of Commerce in September 2019. © IPPC Secretariat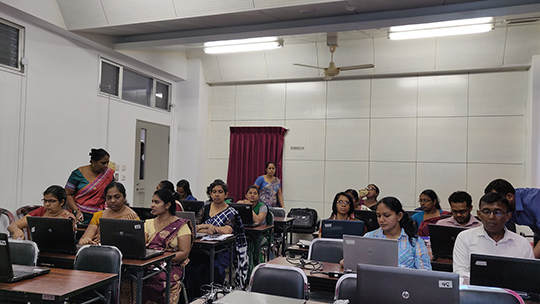 NPQS staff had the opportunity to log into the GeNS test environment to produce ePhyto certificates. © IPPC Secretariat