Posted on Thu, 17 Oct 2019, 16:22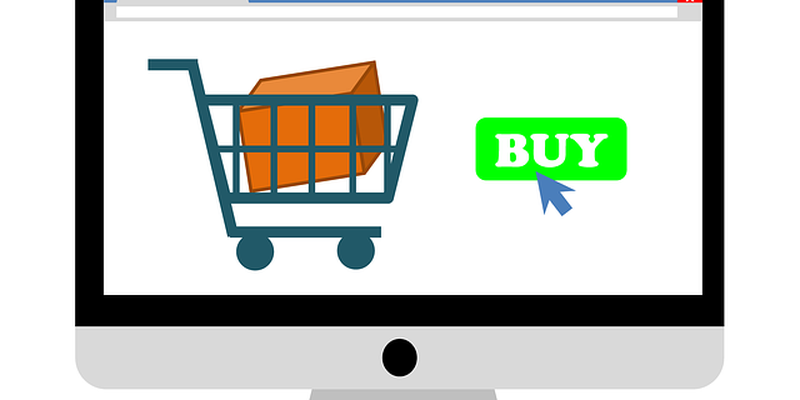 The IPPC and the World Customs Organization WCO) secretariats entered into a joint three-year workplan with seven major activities for bilateral cooperation including cross-border e-commerce. © Tumisu from Pixabay
27 September 2019, Brussels - The pace of digital transformation of economies and businesses has accelerated and become a key driver of global trade. Furthermore, mobile technology, the internet and electronic payment systems have revolutionized the way businesses and consumers are selling and buying goods. The growth in cross-border e-commerce has resulted in new trade patterns, including growth in business-to-consumer (B2C) and consumer-to-consumer (C2C) transactions.
The increased role of consumers in individual transactions has led to phenomenal growth in the number of smaller consignments crossing borders. Worldwide parcel volumes rose by 17% to 74.4 billion parcels in 2017, up from 63.6 billion in 2016, and are expected to surpass the 100 billion mark in 2020. However, these small parcels can potentially bypass normal phytosanitary controls and thereby increase the risk of introducing plant pests into new territories.
In March 2019, the Secretariats of the International Plant Protection Convention (IPPC) and the World Customs Organization (WCO) entered into a joint three-year workplan with seven major activities for bilateral cooperation, including cross-border e-commerce. More recently, the IPPC Secretariat representative Ms Barbara Peterson, Implementation Facilitation Officer, IPPC Secretariat met with Mr Pasupati Pandey, Senior Technical Officer, Compliance and Facilitation Directorate, at the WCO Headquarters in Brussels, Belgium on 27 September 2019. They exchanged information on recent WCO and IPPC activities related to cross-border e-commerce and looked for ways to enhance collaboration between the IPPC Secretariat and the WCO.
The World Customs Organization e-commerce package
The WCO is the international intergovernmental organization that deals with the customs procedures that govern trade between countries and a global leader on e-commerce trade. In August 2019, the WCO published an e-commerce package that provides guidance to national customs administrations on establishing or enhancing their legislative, policy and operational framework for managing cross-border e-Commerce.
The WCO e-commerce package includes:
Framework of Standards on Cross-Border E-Commerce;

Technical Specifications to the Framework of Standards on Cross-Border e-Commerce; and

tools to support the effective and harmonized implementation of the Framework standards.
The WCO e-commerce package is available in several languages at: http://www.wcoomd.org/en/topics/facilitation/instrument-and-tools/frameworks-of-standards/ecommerce.aspx
The WCO Technical Specifications document
The WCO Technical Specifications document states that national customs administrations, in cooperation with other relevant government agencies, should prepare and regularly update a list of prohibited and restricted goods in their respective countries. They should make this list easily available to all relevant stakeholders.
The WCO also identified key safety and security issues such as agricultural (e.g. phytosanitary) risks, pests, invasive alien species, which includes plants and fungi that carry or pose a risk of biological invasions in importing countries. Given the phenomenal growth in cross-border e-commerce, the WCO encourages national customs administrations to start implementing the Framework of Standards in close cooperation with other relevant national government agencies and e-commerce stakeholders.
The role of regional and national plant protection organizations
To keep pace with the growth in e-commerce, national and regional plant protection organizations (NPPOs and RPPOs) should collaborate with other stakeholders to monitor internet trade of plants and plant products to help ensure that e-commerce goods comply with phytosanitary import requirements. This requires better collaboration, monitoring and enforcement of the postal and express carrier pathways used for transporting these goods; and more efficient procedures for screening mail and packages.
RPPOs and NPPOs should consider the following challenges: - A lack of awareness about phytosanitary requirements among e-commerce stakeholders
Increasing volumes of low-value consignments moving internationally via express carriers and postal services

The strong demand for prompt release of goods and high speed delivery

Current risk management procedures for low-value e-commerce shipments is highly manual, resource intensive and performed in real-time at the border