Posted on Mon, 07 Mar 2016, 08:35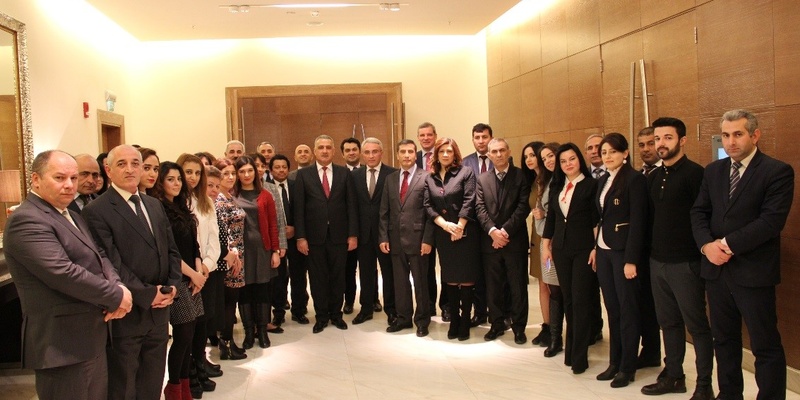 Baku, Azerbaijan, 9 -12 April 2016
The project "Strengthening phytosanitary inspection and diagnostic services in Azerbaijan (MTF/AZE/007/STF)" was officially launched with the inception activities on 9 -12 April 2016, Baku, Azerbaijan. The project aims to improve inspection and diagnostic services by the State Phytosanitary Control Service (SPCS) and by the State Customs Committee (SCC) of Azerbaijan maintaining the necessary level of phytosanitary protection of agricultural production and ecosystems in the country. The project will last for two and a half years. In total 3 250 000 $ is allocated for the project activities. The project will contribute to the development of agriculture of the Azerbaijan Republic and to the improvement of people's welfare and protection of environment.
Mr O. Sosa (IPPC Secretariat), Ms K.Lomsadze (IPPC Secretariat), Mr H.Muminjanov (FAO-SEC), international experts: Mr R. Arnitis and Ms N. Sherokolava met with Mr M. Imir (FAOR) and Ms T. Bashirova (AFAOR) to review the project activities and arrangements for meetings with the stakeholders to be involved in the project, as well as for the inception workshop. Further meetings and discussions at SPCS, SCC and Azerbaijan World Bank office lead to the mutual agreement on the need of a close collaboration of the agencies to ensure efficient implementation of the project.
The current capacity of the State Phytosanitary Control Service of Azerbaijan, the results of the PCE application in Azerbaijan, as well as outcomes and outputs of the subregional project "Strengthening capacities of the national phytosanitary control services in Central Asia (TCP/SEC/3403)" were analyzed during the inception meeting. Discussions captured a comprehensive picture of the activities performed by different international and national agencies for the improvement of the phytosanitary system of Azerbaijan. Based on that the discussions, the project work plan was reviewed and ways forward for implementation identified.