Posted on Wed, 13 Jul 2016, 19:16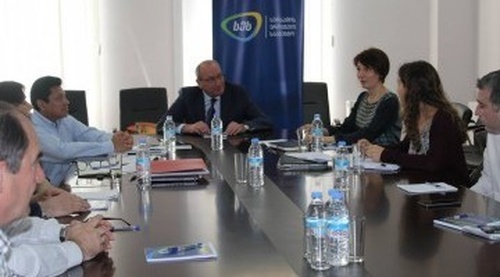 The IPPC Secretariat together with the FAO has launched a Technical Cooperation Programme Facility (TCPF) project to conduct a Phytosanitary Capacity Evaluation (PCE) of the phytosanitary system of Georgia at the request of the National Food Agency (NFA) of the Ministry of Agriculture of Georgia.
Enhancing Georgia's food safety, veterinary and plant protection system is a strategic objective of the Georgian government. The National Food Agency is the key institution for plant protection in Georgia and holds the authority to supervise, monitor and control the safety and quality of food/feed, as well as sanitary-hygienic, veterinary, plant protection and agrochemical measures in the country. Through this project, the National Food Agency and other stakeholders will identify gaps in the phytosanitary system, analyse phytosanitary legislation, and learn how an efficient phytosanitary system should be designed and operated.
"Within the project, a national phytosanitary capacity development strategy shall be prepared based on the assessment using the IPPC PCE tool. In addition, phytosanitary legislation shall be reviewed and legal recommendations provided," said Orlando Sosa, implementation officer of the Implementation Facilitation Unit for the IPPC.
On 14-16 June 2016, the IPPC Secretariat, the FAO and the NFA held a workshop on the application of PCE modules for gap identification. Workshop participants noted that the PCE application would enable a closer look at the weaknesses and strengths of the Georgian National Phytosanitary System, respond to the country's development needs and give a comprehensive picture of the current phytosanitary system. The IPPC Secretariat and FAO representatives together with the NFA and project staff planned and agreed upon follow up actions and next steps for the projects implementation.
For more information on the Phytosanitary Capacity Evaluation tool click here
For more information on Georgia and the IPPC
For more information on the FAO in Georgia click here
Share on Facebook