Posted on Thu, 02 Feb 2017, 10:49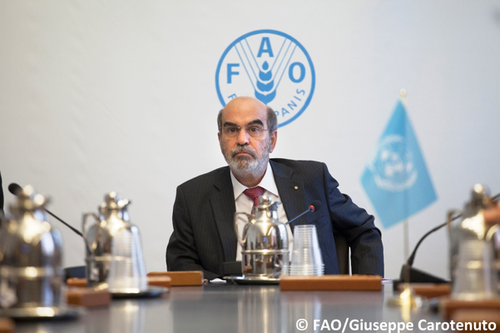 On 30 January 2017, the Director-General of the Food and Agriculture Organization (FAO) of the United Nations issued an invitation to the IPPC Contracting Parties (CPs) for attending the 12th Session of the Commission on Phytosanitary Measures (CPM). The Session will be held in Incheon, Republic of Korea, at the Songdo Convention Center from 5 to 11 April 2017. The Session is being convened under the provisions of Article XI of the International Plant Protection Convention (1997) and is open to all Contracting Parties to the Convention. CPM-12 is a milestone event for the IPPC Community as it is the first time to hold the CPM outside Rome in its history.
At its eleventh session on 4-8 April 2016, CPM decided that CPM-12 would take place in Incheon, Republic of Korea, in April 2017. Since then, the IPPC Secretariat has worked closely with the Correspondence Division and Legal Department of FAO and the Animal and Plant Quarantine Agency of Ministry of Agriculture, Food and Rural Affairs (MAFRA) of Korea, for all logistic settlements and meeting arrangement. Through the joint efforts and teamwork, it was finally conformed that the CPM-12 will be held in Republic of Korea as scheduled.
The official invitation letters to attend CMP-12 from the FAO Director-General has been dispatched through the ministerial list by the FAO Correspondence and the FAO Members Gateway. The invitation letters for contracting parties and observers have also been posted to the IPP at https://www.ippc.int/en/publications/83985/ and https://www.ippc.int/en/publications/83989/.
The IPPC Secretary, Mr Jingyuan Xia, encourages all NPPOs and RPPOs as well as the relevant international and regional organizations to actively attend CPM-12. He also urges the entire IPPC Community to work together in a cooperative manner with the hosting government for ensuring a very successful and fruitful CPM outside Rome.
Contracting parties and observers should inform the IPPC Secretariat as soon as possible of the name(s) of the representative(s) designated to attend the Session by email to IPPC-CPM12@fao.org, together with a recent passport-size digital photograph.
For the CPM-related deadlines, please see the relevant announcement at https://www.ippc.int/en/news/cpm-12-2017-due-dates/.
Share on Facebook