Posted on Fri, 27 Jan 2017, 14:31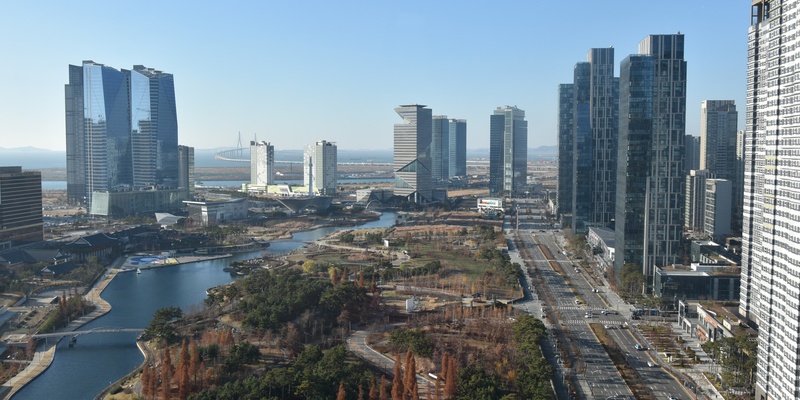 This message is on behalf of Mr Jinguyan Xia, Secretary of the IPPC
Dear IPPC Contact Point,
Please go the following link: https://www.ippc.int/en/publications/83967/ to obtain a copy of the letter regarding financial support for developing country attendance at the Twelfth Session of the Commission on Phytosanitary Measures, which will convene in Incheon, Republic of Korea, at Songdo Convention Center from 5 to 11 April 2017. Kindly refer to this letter for all details, paying particular attention to the eligibility criteria and obligations for support.
Please also note that funding can only be considered after receipt of the formal nomination of the national delegation and the national authority s specific request for funding addressed to IPPC-CPM12@fao.org.
It should be noted that the deadline for the receipt of requests for financial assistance is 15 February 2017. Any requests received after that date may not be considered.
Kind regards,
IPPC Secretariat
---
Este mensaje es de parte de Sr. Jinguyan Xia, Secretario de la CIPF
Estimados/Estimadas Puntos de Contacto Oficial de la CIPF,
En el siguiente enlace: https://www.ippc.int/en/publications/83967/ podrá obtener una copia de la carta con respecto a la ayuda financiera para los países en desarrollo para asistir en duodécimo Sesión de la Comisión de Medidas Fitosanitarias que se celebrará en Incheon, la República de Corea, en Songdo Convention Center, del 5 al 11 de abril de 2017. Sírvase referirse a esta carta para todos los detalles, prestando especial atención a los criterios de elegibilidad y las obligaciones de apoyo.
Además, tenga en cuenta que la financiación sólo se podrá considerar después de recibir el nombramiento formal de la delegación nacional y la petición concreta de la autoridad nacional para el financiamiento al IPPC-CPM12@fao.org.
Deberá tenerse en cuenta que el plazo para la recepción de solicitudes de ayuda financiera es el 15 de febrero de 2017. Las solicitudes recibidas después de esa fecha no podrán ser consideradas.
Saludos cordiales,
Secretaría de la CIPF
---
Ce message est envoyé au nom de Mr Jinguyan Xia, Secrétaire de la CIPV
Cher / Chère point de contact de la CIPV,
Merci de vous rendre sur le site suivant: https://www.ippc.int/en/publications/83967/ afin d obtenir une copie de la lettre concernant l assistance financière pour la participation des pays en voie de développement à la deuxième session de la Commission des Mesures Phytosanitaires, qui aura lieu à Incheon, la République de Corée, dans le Centre Congrès Songdo, du 5 au 11 avril 2016. Nous vous invitons à vous référer à cette lettre pour tout détail à ce sujet, en portant une attention particulière aux critères d éligibilité et aux obligations relatives à cette assistance.
Nous vous remercions de noter également que l assistance financière ne peut être prise en considération qu après réception de la désignation formelle de la délégation nationale et d une demande spécifique d assistance financière de la part de l autorité nationale IPPC-CPM12@fao.org.
Veuillez noter que la date limite pour la réception des demandes d''assistance financière est le 15 février 2017. Toute demande reçue après cette date pourrait ne pas être prise en considération.
Meilleures salutations.
Secrétariat de la CIPV