Posted on Thu, 28 Jul 2016, 16:36

The International Plant Protection Convention (IPPC) meeting on Technical Panel on Diagnostic Protocols (TPDP) took place on 11-15 July 2016 in Montego Bay, Jamaica. The meeting was hosted by the Ministry of Industry Commerce Agriculture and Fisheries and organized by the Plant Quarantine Produce Inspection Branch, Jamaica's National Plant Protection Organization (NPPO). The meeting was attended by seven TPDP members (Australia, Canada, France, Jamaica, New Zealand, Netherlands and USA), as well as the TPDP Steward, one invited expert (EPPO), two representatives from the host organization, and two representatives from the IPPC Secretariat, Ms Adriana Moreira and Ms Stephanie Dubon from the Standard Setting Team. Mr Norman Barr (USA) was elected as the chairperson and Mr Hans de Gruyter (Netherlands) was elected as rapporteur. Mr Donovan Stanberry, the Permanent Secretary of the Ministry of Industry Commerce Agriculture and Fisheries made opening remarks highlighting the importance of IPPC diagnostic protocols (DPs), noting that DPs play an essential role in the economies of the IPPC community.
The TPDP reviewed their work programme which comprises of 22 draft diagnostic protocols; most of these will be submitted for adoption within the next 2 years. The importance of IPPC DPs, which provide the minimum requirements for diagnosis that can be implemented by all 182 IPPC Contracting Parties, was stressed once again. It was noted that the Commission on Phytosanitary Measures at its eleventh session earlier this year adopted a recommendation on the importance of pest diagnosis. The panel discussed several horizontal issues related to diagnostic protocols, such as quality assurance, best practices for sequencing, next generation sequencing and the impact of DPs, and viability of pests and DPs.
The panel intensely discussed four draft diagnostic protocols: 1) Candidatus Liberibacter spp. on Citrus spp. (2004-010); 2) Puccinia psidii (2006-018); 3) Begomoviruses transmitted by Bemisia tabaci (2006-023); and 4) Xylella fastidiosa (2004-024). Two draft DPs had been submitted to the Expert Consultation on draft DPs in 2016, and the latter two draft DPs will be submitted in the fourth quarter of 2016. The revised draft DPs will then be submitted to the Standards Committee (SC) with the recommendation of their approval for consultation period in 2017.
The purpose of harmonized diagnostic protocols is to support efficient phytosanitary measures in a wide range of circumstances and to enhance the mutual recognition of diagnostic results by NPPOs, which may also facilitate trade. Furthermore, these protocols aid the development of expertise and technical cooperation on a global scale.
The meeting report will be available shortly here.
TPDP Panel members in a citrus grove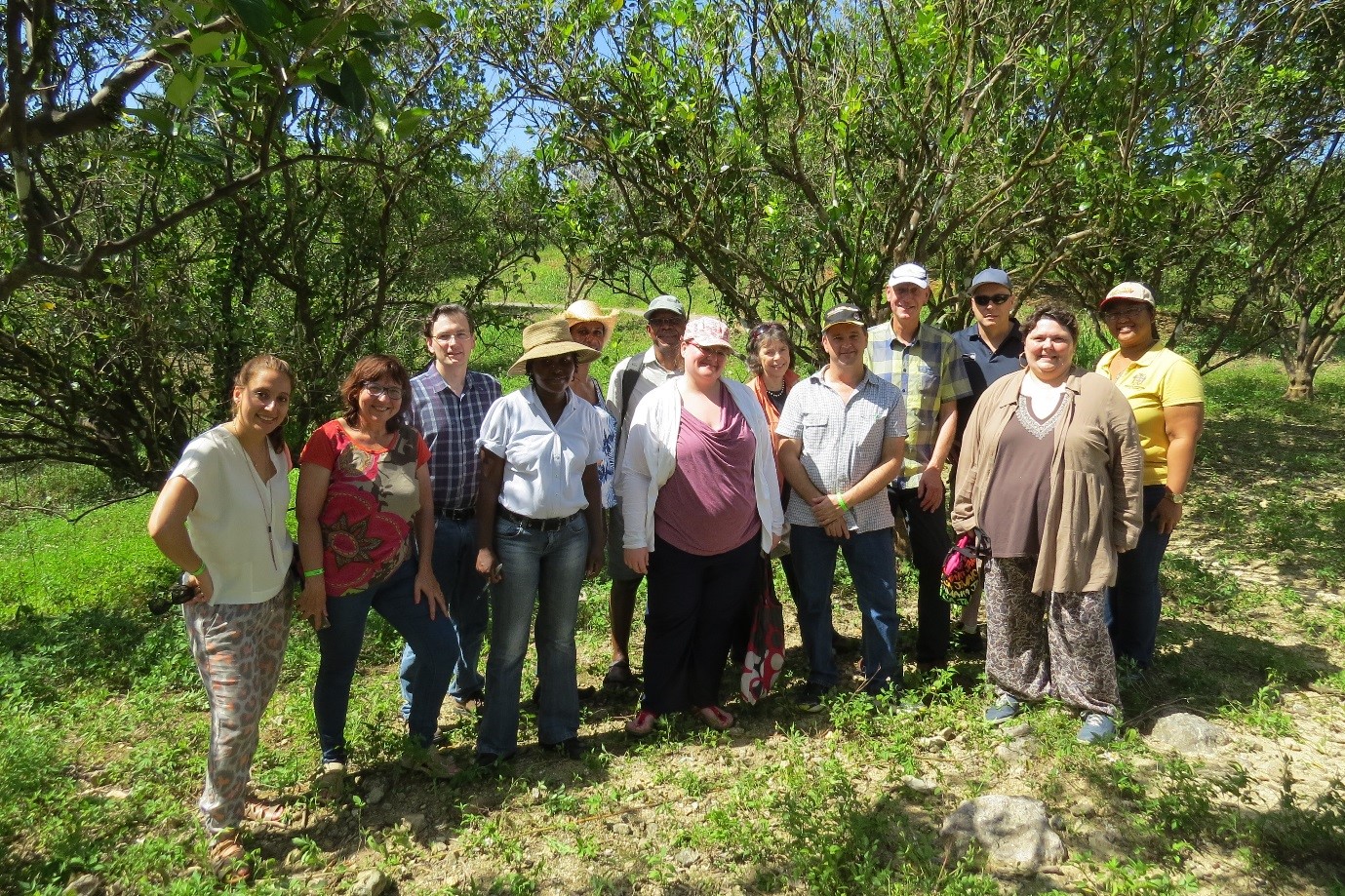 Share on Facebook