Posted on Mon, 04 May 2020, 07:35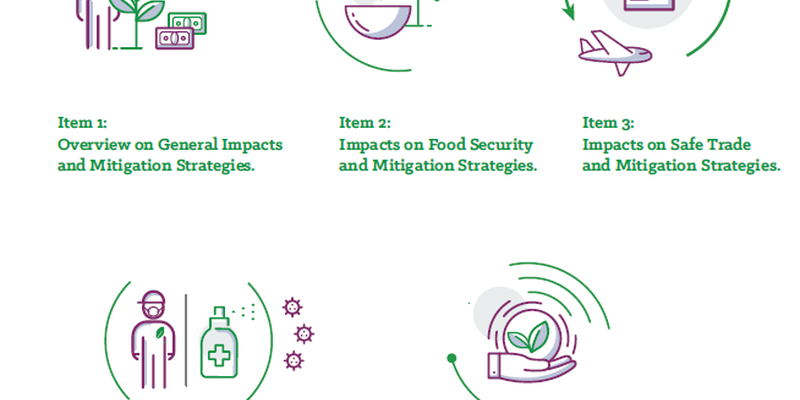 28 April 2020, Rome - The IPPC Secretariat has always been working hard to provide the IPPC community with an up-to-date information on current and emerging global issues that are directly or indirectly affecting their work and interests. The current COVID-19 pandemic is an unprecedented global crisis calling for a global response and the IPPC community must keep abreast of the related development in order to device strategies and informed solutions.
In response to this challenge, the IPPC Secretariat has developed a thematic page on the subject "COVID-19 Related Information" in the International Phytosanitary Portal (IPP) so as to provide relevant information on this global pandemic to the IPPC community in a timely manner. The subpage has been flagged with five key components which are anchored on COVID-19 impacts on the IPPC core functions, such as food security, safe trade, staff safety in the area of plant health, and their respective mitigation strategies. This information further promotes an effective communication, partnerships and solidarity among the IPPC community during these hard times.
With the first version of new subpage made public, Mr. Jingyuan Xia, the IPPC Secretary, takes the opportunity to call upon the global phytosanitary community to fully utilize the subpage by actively sharing and disseminating the knowledge and information related to COVID-19 pandemic for the benefit of all.
The new sub-page is accessible through the IPP homepage, and is available at the following link: https://www.ippc.int/en/covid-19/