Posted on Tue, 15 Oct 2019, 16:38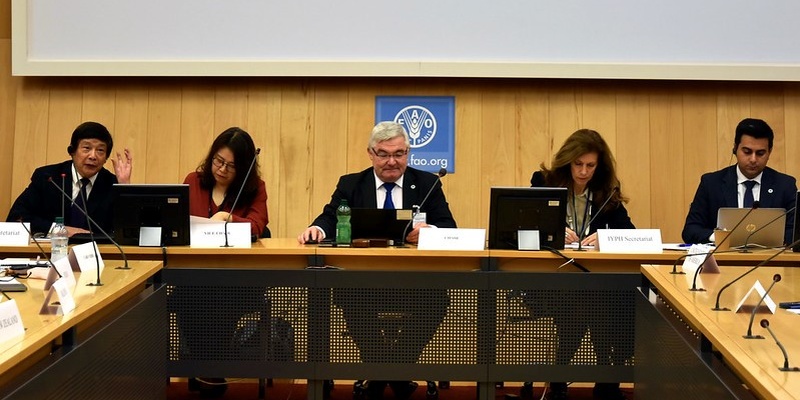 The opening session of the IYPH ISC meeting in October 2019. Copyright: FAO/IPPC
Rome, 11 October 2019. The International Steering Committee of the International Year of Plant Health (IYPH ISC) met at FAO headquarters in Rome to move decisively towards the start of 2020.
The Chairperson Mr Ralf LOPIAN opened the meeting and welcomed participants highlighting ongoing preparations being carried out in collaboration with the IYPH Secretariat, composed of the IPPC Secretariat and the FAO AGP, PSP and OCC divisions, respectively dealing with plant production and protection, partnerships, and corporate communications.
The IYPH ISC approved its action plan, and provided comments in view of finalizing the IYPH key messages. The IYPH ISC recommended keeping the original scope and definition of plant health as adopted by CPM and that the focus of the Year is maintained on the IPPC and the importance of its work.
The steering committee also made proposals for IYPH ambassadors and for the IYPH launch event planned on 2 December 2019 at FAO headquarters in Rome. Other key discussions related to the preparation of the CPM-15 Ministerial segment, resource mobilization, and the progress with the IYPH communications plan were also undertaken.
ISC members committed themselves to engage in mobilizing additional resources and contributing to the implementation of the Action Plan.
To conclude, the IPPC Secretary Mr Jingyuan XIA stated that: "The IYPH is a once-in-a-life-time opportunity to scale up plant health and highlight the importance of the IPPC, national and regional plant protection organizations".
The report will be posted soon at this link.
More pictures at this link.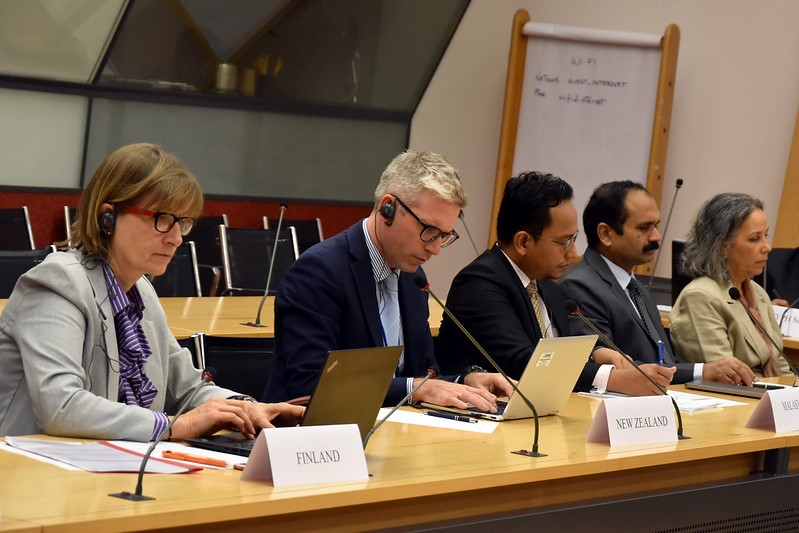 Some participants of the IYPH ISC meeting in October 2019. Copyright: FAO/IPPC