Rome, 9 June 2021. The International Steering Committee (ISC) of the International Year of Plant Health (IYPH) convened virtually for its seventeenth meeting to discuss the remaining action plan for the IYPH before its closing ceremony on 1 July. Altogether 28 members from the IYPH ISC and observers from FAO regional offices and IYPH Secretariat staff participated at the meeting.
The meeting, chaired by Mr. Ralf Lopian, the IYPH ISC chairperson, focused on the final closing events of the Year, including webinars on 29 and 30 June on the importance of plant health for food systems and climate change, plant health, and biodiversity, respectively, and the IYPH closing ceremony on 1 July. Registration for all the three events is now open for everyone.
The IYPH Secretariat also informed the participants about the status of the proclamation of the first International Day of Plant Health, championed by Zambia. The proposal will be subject of discussion by the FAO Conference next week under the agenda item 11.1.4. If the FAO Conference adopts the draft resolution, it will next be considered by the United Nations General Assembly between September and December 2021.
The ISC also congratulated the IYPH Secretariat for a successful high-level launch event of the Scientific review of the impact of climate change on plant pests - a global challenge to prevent and mitigate plant-pest risks in agriculture, forestry and ecosystems, which took place on 1 June 2021. The scientific review is considered a key legacy of the IYPH and will provide scientific basis for the IPPC community's future actions on assessing and managing the impact of climate change on plant health.
The recorded webcast of the event can be found here.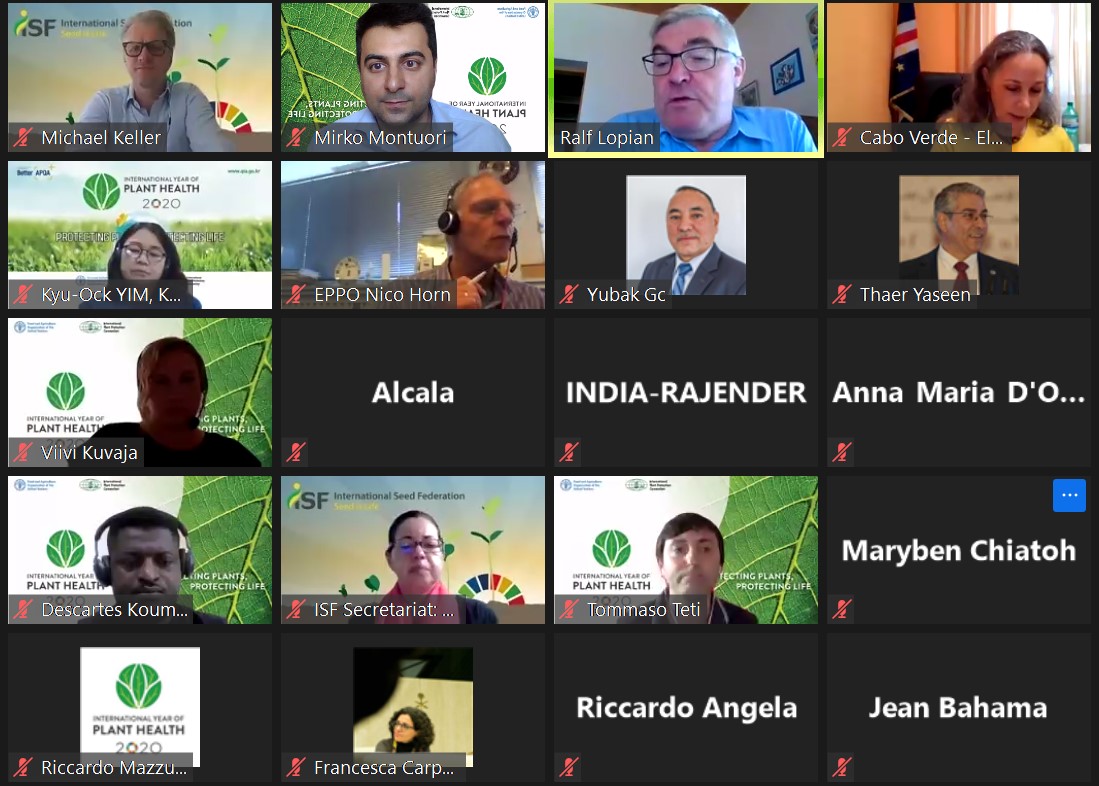 .....