Posted on Fri, 30 Mar 2012, 10:10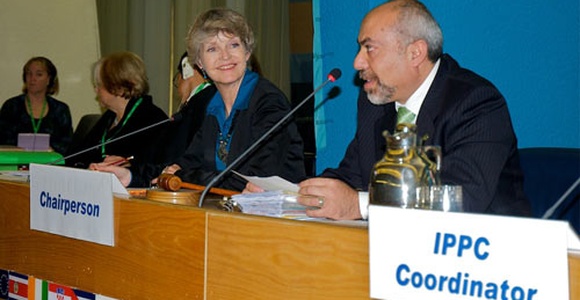 Significant strategic decisions were made during Seventh Session of Commission on Phytosanitary Measures (CPM-7) that affect resources, processes and priority of the IPPC work programme. CPM-7 was held in Rome from 19th to 23rd March 2012. The meeting was attended 372 participants representing 143 contracting parties, 3 non-contracting parties, 2 non-governmental organizations and 13 inter-governmental organizations. Ms Ann Tutwiler, Deputy Director-General Knowledge, opened the meeting by expressing her gratitude towards the IPPC describing it as "the only organisation in the world that brings together countries and organisations that are linked to international plant health to discuss, debate and establish the standards by which the entire world bases its trade in plant and plant products." CPM-7 was unique as the IPPC are celebrating their 60th Anniversary in April 2012 – see www.ippc.int/60years for more detail - with a half-day symposium. The main outcomes of CPM-7 are listed below.
A new IPPC Strategic Framework (2012-2019) http://bit.ly/HnXnxS.
The IPPC Resource Mobilization Strategy was adopted to strengthen further efforts to gain external funds to support the IPPC work programme http://bit.ly/H3B9ht.
Six international standards (two new standards, one revision, one new supplement, and two new diagnostic protocols) were adopted.
Modifications to the IPPC standard setting process were agreed to increase efficiency, participation and transparency. This is the third revision in 14 years.
Establishment of an oversight body for capacity development, the Capacity Development Committee (CDC), was agreed on, and will be subject to review in two years time.
The results of activities in the Implementation Review and Support System (IRSS) – the IPPC Monitoring and Evaluation system - were reported and welcomed.
Information exchange and communication continue to be the focal point of all IPPC activities.
Substantial interest was shown regarding issues related to FAO Article XIV bodies, for which requests were made for further relevant information.
ePhyto (electronic certification), based on ISPM 12, was considered a high priority by members.
Recognized the Near East Plant Protection Organization (NEPPO) as the tenth Regional Plant Protection Organization (RPPO) under the IPPC.
A half-day symposium for the 60th Anniversary of the IPPC introduced video messages from the Ministers of a number of countries and covered the review of achievements as well as emerging issues, such as internet trade and aquatic plants. At the end of the symposium, members adopted an IPPC Declaration.
Side-events and poster sessions were well attended with active participation.
The new chairperson elected for the period 2012-2013 is Mr. Stephen Ashby of the UK. The two vice-chairpersons are Mr. Mohammad Katbeh-Bader from Jordan, and also the previous chairperson, and Mr. Francisco Gutierrez from Belize.
Share on Facebook