Posted on Wed, 08 Jan 2020, 13:55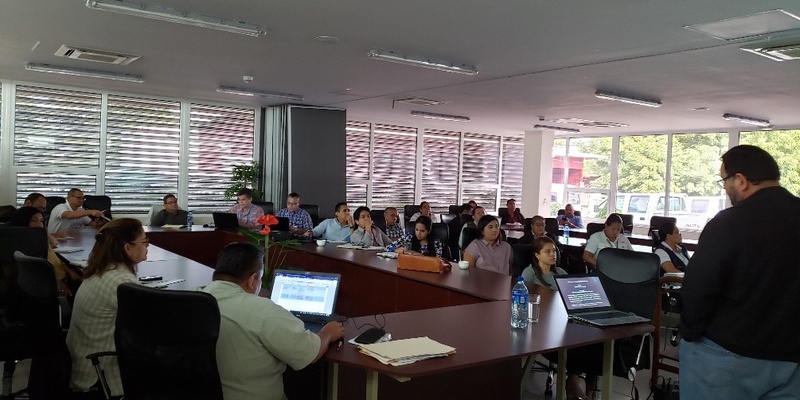 Presentation of the revised Phytosanitary Law to all relevant stakeholders during the 3nd PCE mission held in Managua (Nicaragua) on December 2019 @ IPSA
Managua, 2 December 2019 - The Instituto de Protección y Sanidad Agropecuaria of Nicaragua (IPSA) is fully aware of the benefits of conducting a Phytosanitary Capacity Evaluation (PCE) and has been fully committed to this work since February 2019, funded by an FAO project. The third PCE mission took place between 2 and 6 December 2019 in Managua and concluded the PCE. For the past 11 months, an IPSA team worked in close cooperation with the national and sub-regional FAO offices, OIRSA and all relevant national stakeholders to conduct this PCE.
The primary output, a new Phytosanitary Law, was drafted, discussed and agreed by the various stakeholders. A National Phytosanitary Capacity Development Strategy was also drafted and agreed upon which should help improve the national phytosanitary system, particularly in the areas of surveillance, diagnosis, phytosanitary certification and risk analysis. Throughout the whole process, these important outputs were developed with the full participation of government representatives from the Ministerio de Fomento Industria y Commercio (MIFIC), the Ministerio del Ambiente y los Recursos Naturales (MARENA), the Instituto Nacional Forestal (INAFOR), the Instituto Nicaragüense de Tecnología Agropecuaria (INTA), the Consumption and Commerce Production System, the customs as well as representatives from universities, plants and plant products exporters, importers and producers.
This PCE helped IPSA to develop a model legal framework, robust and updated to the international context, which should be ready to be passed into law in early 2020. IPSA defined their priorities to improve the phytosanitary system of Nicaragua and has presented them in their National Phytosanitary Capacity Development Strategy, which lays out a straightforward method to help mobilize resources.