Posted on Tue, 08 Sep 2020, 08:31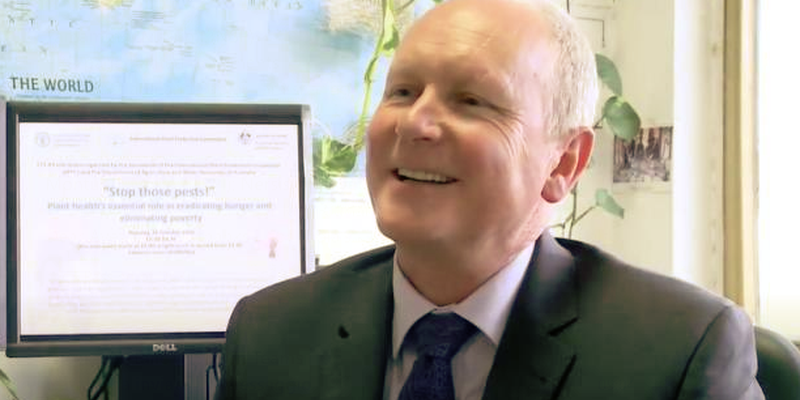 It is with great sadness that we announce the passing of Dr Kim Ritman, Australia's Chief Plant Protection Officer (ACPPO) and official IPPC contact point.
Dr Ritman was the primary representative of, and an advisor to, the Australian Government on all matters relating to Australia's plant health status and its supporting systems.
In his capacity as IPPC contact point, he participated in numerous international meetings, providing an outstanding contribution to protecting the world's plant resources from pests. These include sessions of the Commission on Phytosanitary Measures, Committee on World Food Security and various IPPC expert meetings.
"Kim has been a leading figure in global plant protection. His wisdom and vision contributed to making not only Australian plants safer from pests, but the entire IPPC community aim towards ambitious goals", said Jingyuan Xia, Director of the FAO Plant Production and Protection Division and IPPC Officer in Charge.
According to Ralf Lopian, IPPC contact point for Finland and chairperson of the IYPH International Steering Committee: "The world loses a strong advocate for the International Year of Plant Health, one of the pillars of the IPPC and a true friend and valued member of our international plant health family".
The entire IPPC Secretariat and IPPC community extend their condolences to his family and friends.