On 7 April 2016, the Eleventh Session of the Commission for Phytosanitary Measures held a side-session on Plant Health in the 21st Century: use of drones, apps, smart phones which attended by 100 delegates. The purpose of the side session was to present modern technologies already successfully used in plant health and discuss possible ways forward for their better deployment, in this case the use of drones and sniffer dogs.
Mr Brian McCornack, from Kansas State University''s presented the project Optimizing Surveillance Protocols Using Unmanned Aerial Systems which is collaborative work between Kansas State University''s Manhattan and Salina campuses, Australia''s Queensland University of Technology, the Victorian Department of Environment and Primary Industries, and the Queensland Department of Agriculture, Fisheries and Forestry. The project conducted a series of studies to assess how accurately Unmanned Aerial Systems (UAS) can detect invasive insects and emerging diseases in commercial wheat fields, as well as how to optimize information collected during flights. A video was also shown on the use of drones and sensors associated with them.
The contribution of modern technologies to food security, the increased rates of pest detection, opportunities for precise sampling for surveillance purposes, as well as new prospective for surveillance were discussed. The discussions covered topics such as use of different types of sensors for detection of infested areas, data processing issues, use of drones and associated costs, as well as flexibility in different landscapes and geographical conditions.
Ms Ute Hoyer-Tomiczek, senior scientist, deputy head of division entomology Federal Research and Training Centre for Forests, Natural Hazards & Landscape; Department for Forest Protection, Austria, presented how modern technologies can be successfully assisted by the use of trained dogs for pest detection. Global trade has been a pathway for the entry and subsequent outbreaks of the Asian longhorn beetle (ALB) (Anoplophora glabripennis Motschulsky) and the Citrus longhorn beetle (CLB) (Anoplophora chinensis Forster and A. chinensis form malasiaca Forster) in many European countries. Surveillance on A. glabripennis and A. chinensis/A. chinensis form malasiaca currently depends on visual inspection. Due to the development of both species inside the wood of plants, visual detection of infestation is particularly challenging because external symptoms may be hidden or removed due to environmental influences. The session highlighted the work performed under the EUPHRESCO project ANOPLORISK-II concerning the use of Anoplophora detection dogs which can be deployed in outbreak areas, in nurseries and at import controls for wood packaging material and plants. The video on the use of detection dogs demonstrated the different stages of the dogs trainings, as well as operational activities.
During the discussions, it was highlighted that detection dogs are easy to train and in many cases, they compete with modern technologies such as electronic noses. Sensitivity and specificity of detections demonstrated by dogs are quite high. Importance of having a dog team (dog and handler) for efficient detections was emphasized.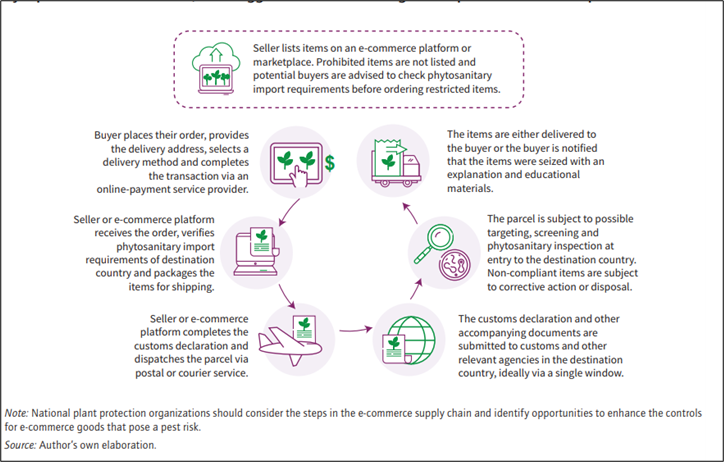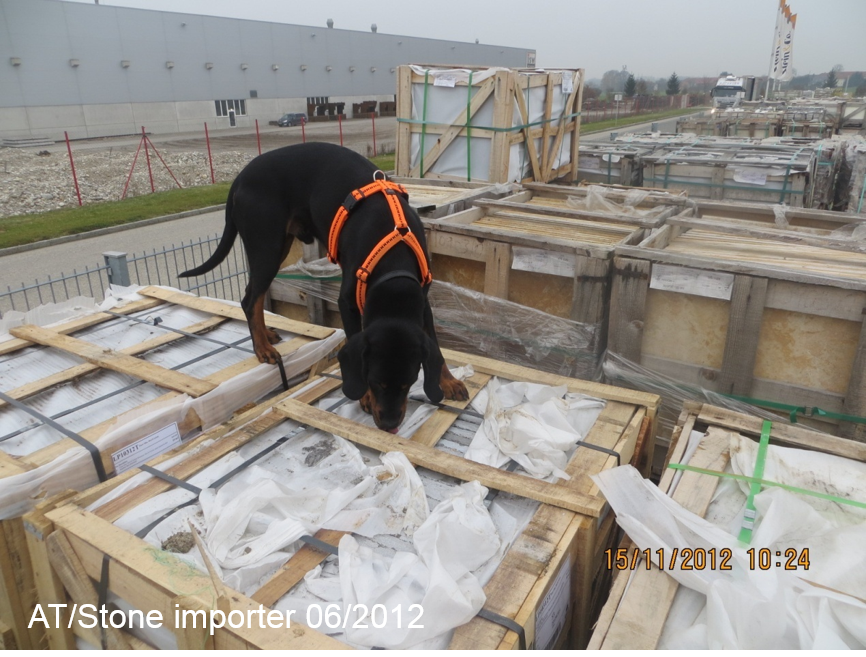 .....