Posted on Tue, 26 Nov 2019, 08:50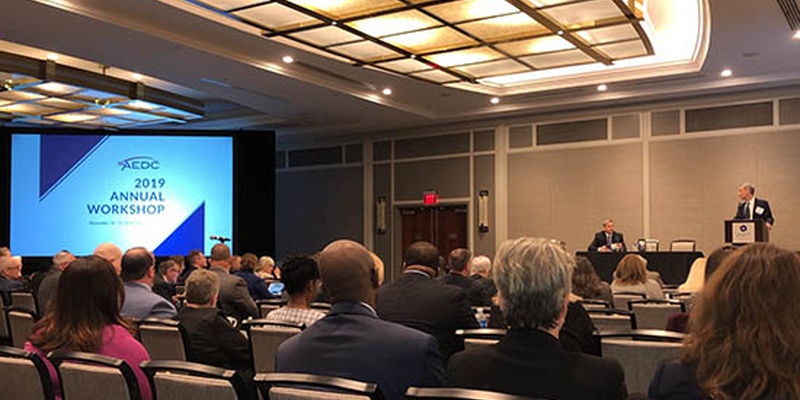 The IPPC ePhyto Solution was presented at the US Agricultural Export Development Council. © FAO
21 November 2019, Baltimore - IPPC Secretariat Senior Advisor Mr Craig Fedchock participated in a roundtable discussion on trade facilitation with members of the US Agricultural Export Development Council held in Baltimore, U.S.A. Participants included representatives of US Wheat Associates, the US Dairy Council, the Northwest Horticultural Council and the California Almond Board.
Mr Fedchock discussed the latest developments regarding the IPPC ePhyto Solution, noting that sixty-nine countries had registered to use the platform - including the European Community most recently. Mr. Fedchock also reported on the USA/IPPC sponsored workshop for Africa on IPPC ePhyto and Emerging Pests.
Roundtable participants were particularly interested in the relationship between IPPC ePhyto and the Trade Facilitation Agreement developments. Mr. Fedchock noted that the IPPC Secretariat is working with the World Customs Organization and others to ensure that the ePhyto Solution will be capable of working with single windows systems to facilitate safe and efficient trade.
In response to questions from non-plant industry associations, Mr. Fedchock informed them that the IPPC ePhyto Solution was developed in such a way that any type of certificate could be transmitted through the IPPC ePhyto Hub. Mr. Fedchock concluded by noting the strong links that are inherent in the Trade Facilitation Agreement with agriculture quarantine activities at border crossings.