Posted on Tue, 24 Oct 2017, 16:16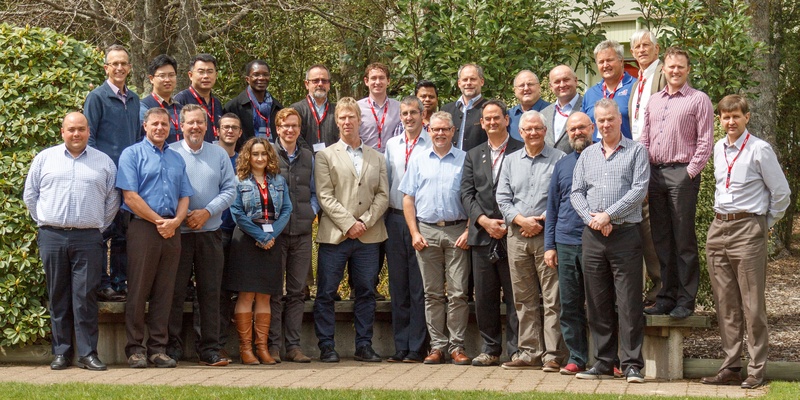 The 14th meeting of the International Forest Quarantine Research Group (IFQRG) was held in Rotorua, New Zealand, at the offices of SCION Research Ltd. from October 2-6, 2017. Since its inception in 2003, the IFQRG, an independent organization of scientists, regulators and industry experts, has provided scientific research and analysis to standard setting bodies such as the Commission on Phytosanitary Measures (CPM) and regional plant protection organizations. IFQRG has worked closely with the Technical Panel on Forest Quarantine on several issues including providing the scientific foundation for the revisions of ISPM 15 Regulation of wood packaging material in international trade and scientific advice during the development of recently adopted standards on the international movement of wood and the international movement of seed.
The meeting was attended by 42 participants from 7 countries, including Australia, Canada, China, Germany, New Zealand and Russia and a representative from the IPPC Secretariat. The group reviewed scientific issues related to international and regional standards under development and responded to several questions raised at the recent ISPM 15 workshop held in Africa, sponsored by the Standard Trade Development Facility. In addition, IFQRG identified actions to support technical panels and expert groups in the development of several standards.
Research reports on a broad range of phytosanitary-related topics were presented and discussed. A number of research initiatives arose from these discussions and IFQRG members agreed to work on some of these over the next year. The full report of the IFQRG-14 meeting is posted on the IPP at https://www.ippc.int/en/external-cooperation/organizations-page-in-ipp/internationalforestryquarantineresearchgroup/.