Posted on Tue, 27 Sep 2016, 15:02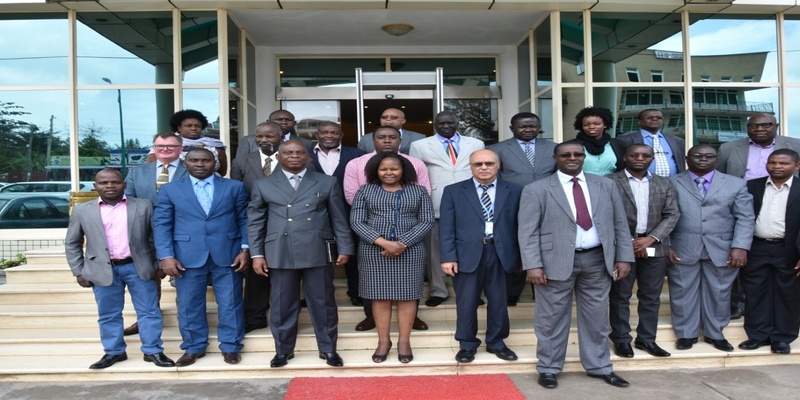 The 2016 IPPC Regional Workshop for Africa was held from 14-16 September 2016 in Addis Ababa, Ethiopia. The workshop was attended by 23 participants from 16 countries, the African Union Commission (AUC), the Inter-African Phytosanitary Council (IAPSC), FAO and the IPPC Secretariat. The meeting was opened by FAO, the IPPC Secretariat and the Director General of the IAPSC, Mr Mezui M'Ella, who welcomed everyone and noted the importance of the work of the IPPC for all IAPSC members. Mr Mamba Mamba (DRC) was elected Chairperson, Mr Attipoe (Ghana) as vice-chairperson, and Ms Munguti (Kenya) and Mr Nya (Cameroun) as rapporteurs. FAO, the IPPC Secretariat and IAPSC then identified their key achievements of the past year and highlighted current important activities.
Extensive discussions during the workshop took place on the draft ISPMs and good comments were collected from the region. While some countries will send national comments before the deadline of 30 September 2016. The awareness raising exercises were productive and identified potential areas of focus and collaboration at national, regional and global levels – follow-up is needed to ensure countries begin addressing the IPPC annual themes while developing expertise and experience for the potential International Year of Plant Health in 2020. The exercises undertaken resulted in the identification of regional phytosanitary needs, regional emerging pests, greater understanding of import verification and concrete actions for the IPPC implementation pilot on surveillance. All the feedback received from this workshop will be added to that obtained from other regions and feed into the appropriate IPPC activities by the IPPC Secretariat.
In Africa, in general the number of emerging pests and issues was of concern and these new threats, while maintaining their current work programmes, will increase the challenges of capacity and resources in the foreseeable future. The workshop concluded with a list of recommendations and conclusions for the IPPC Secretariat, IAPSC and countries for further action.
The report of the Workshop is available on the IPPC Regional Workshop website.