Posted on Fri, 07 Feb 2020, 12:01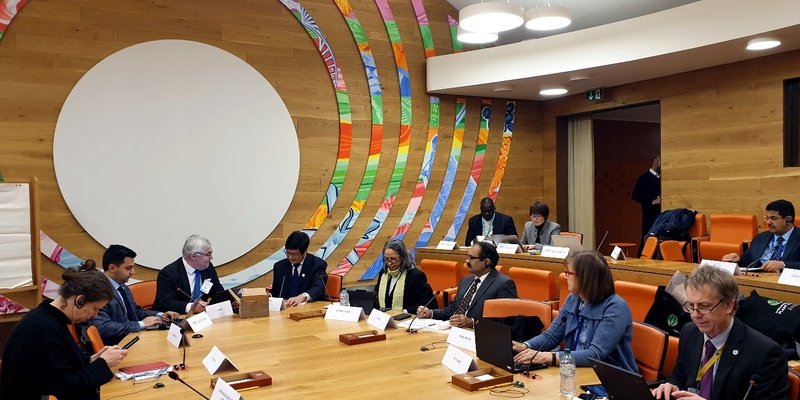 Rome, 16 January 2020 - As the International Year of Plant Health officially started, the IYPH International Steering Committee intensified its schedule to deal with the many tasks and activities ahead. The IYPH ISC Members convened at FAO headquarters to move forward with the IYPH Action Plan. Mr Jingyuan XIA, IPPC Secretary, and Mr Ralf LOPIAN, IYPH ISC Chairperson, opened the meeting and welcomed the participants, noting the very positive presence of Group of Latin America and the Caribbean (GRULAC) representatives of Cuba, Nicaragua and Peru. The IYPH ISC discussed the possibility to initiate the process to establish a World Plant Health Day and to finalize it by 2022, which coincides with the IPPC 70th anniversary, and the IYPH ISC resolved that a World Plant Health Day would be established as a key legacy of the IYPH.
The IYPH ISC continued the discussion on communication matters, underlining the important role that it plays in delivering a successful IYPH. Defining the IYPH ISC's proposal for goodwill ambassadors was yet another step forward towards the implementation of the activities as listed in the Action Plan. The IYPH ISC agreed to hold an IYPH-related event in NYC with the objective of raising the political discussion on plant health. This consideration arose from the fact that phytosanitary matters have been confined to a limited number of technical people due to the nature of this work. Conversely, plant health should be a standing item on national political agendas, if SDGs are to be realized globally.
The meeting's report is available at https://www.ippc.int/en/iyph/iyph-international-steering-committee/