Posted on Fri, 15 Jun 2018, 12:06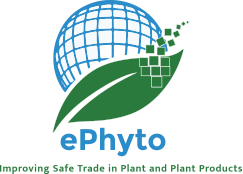 IPPC Contracting Party Contact Points have been sent a letter announcing that the IPPC ePhyto Hub is now open for business. Any Contracting Party/Country wishing to do so is now welcome to sign up and participate. Joining the Hub is not mandatory, but it offers the opportunity for countries with existing national electronic certification systems to exchange phytosanitary certificates electronically once any technical changes needed have been completed. Countries without national electronic certification systems of their own will be offered the opportunity to use the GeNS system once the pilot is completed and reviewed (expected by the end of 2018).
Click here to find further information.