Posted on Thu, 08 Dec 2016, 14:44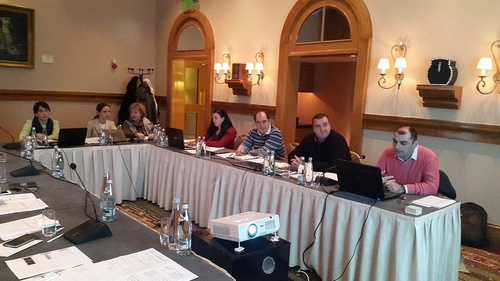 The second phase of the Nationwide Phytosanitary Capacity Evaluation (PCE) was initiated on 31 October – 4 November 2016, in Tbilisi, Georgia, under the framework of the UN-FAO Technical Cooperation Programme Facility TCP/GEO/3601/C1. Ms Ketevan Lomsadze, Capacity Development Officer (Implementation Facilitation Unit) and Ms Carmen Bullon, FAO Legal Officer, conducted a series of technical and awareness raising meetings with stakeholders. During these meetings the ongoing PCE application process, a legal report on the review of the Georgian phytosanitary legislation and weaknesses of the Phytosanitary System identified during the first phase of the PCE were discussed. The meetings were attended by representatives of the Ministry of Agriculture (MoA) of Georgia, National Food Agency (NFA), the European Union (EU) Delegation to Georgia, EU Comprehensive Institutional Building Programme for the NFA, the National Forestry Agency and the Agency of Protected Areas of Georgia and FAOGE.
The primary national counterparts of the project are the Ministry of Agriculture and the National Food Safety Agency at the Ministry of Agriculture of Georgia. Mr Nodar Kereselidze, the First Deputy Minister of Agriculture and Mr Zurab Chekurashvili, the Head of the National Food Agency at the Ministry of Agriculture of Georgia reassured project staff and FAO officers involved in the project of full support to the PCE.
The officers met with Ms Cristina Cassela, the European Union (EU) Delegation to Georgia and Mr Matti Lampi, EU Comprehensive Institution Building (CIB) programme for the National Food Agency of Georgia to discuss ways for future collaboration to support development of the Georgian Phytosanitary System and updating the relevant legislation.
The Georgian Phytosanitary System is benefiting from the application of the PCE by raising awareness of the implementation requirements of various International Standards of the IPPC (ISPMs). In addition, the PCE application will enable country to apply technically appropriate plant health policies and ensure a better return on investment of the resources available to support phytosanitary capacity development in the country.
For more information on the Phytosanitary Capacity Evaluation tool click here.
For more information on Georgia and the IPPC click here.
For more information on the FAO in Georgia click here.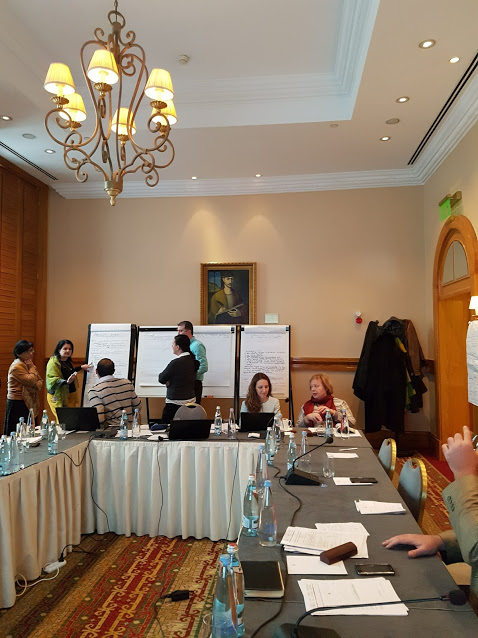 Share on Facebook