Posted on Fri, 21 Jun 2019, 12:39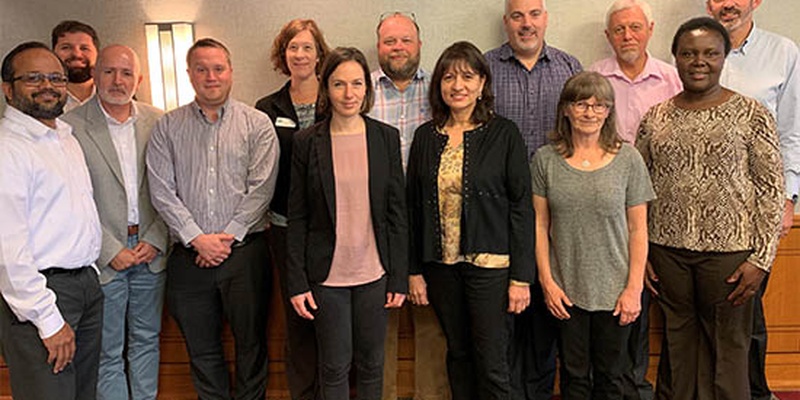 Expert Working Group members at the June 2019 meeting in Toronto, Canada. © FAO
3 June 2019, Toronto - The Expert Working Group (EWG) in charge of developing the draft International Standard for Phytosanitary Measures (ISPM) on Audit in the phytosanitary context (2015-014) met in Toronto, Canada from 3 to 7 June 2019. The standard is based on the approved Specification 66.
Once adopted, this new ISPM will guide national plant protection organizations (NPPOs) conducting audits in the phytosanitary context. It will cover audits conducted by NPPOs in both exporting and importing countries; and by third party entities authorized by NPPOs to perform audits on their behalf.
The standard will ensure all parties have a common understanding of the term audit; and the responsibilities of NPPOs, auditors and those being audited. It also includes procedures for planning and conducting audits. Harmonized guidance on conducting audits will help reduce the risk of quarantine pests being introduced and spreading. This will benefit biodiversity by protecting plant health.
The EWG also talked about how to implement the draft standard; and agreed on the final version of the draft ISPM. The results of these discussions will be presented to the Standards Committee along with draft standard.
The meeting was co-organised by the IPPC Secretariat and Canadian Food Inspection Agency (CFIA) and chaired by Mr Steve Côté (CFIA, National Manager, International Phytosanitary Standards). Thirteen participants attended the meeting, including seven members of the EWG (representing the USA, Chile, Australia, New Zealand, EPPO/European Commission, EPPO/ UK, and Canada) as well as the Steward of the ISPM, host representatives, and an invited expert from Kenya.
More information is available at: https://www.ippc.int/en/events/event/725/
The report of the meeting will soon be available on the IPP.
The IPPC Secretariat wishes to thank the NPPO of Canada for co-organizing and hosting the EWG meeting, as well as for its financial contribution.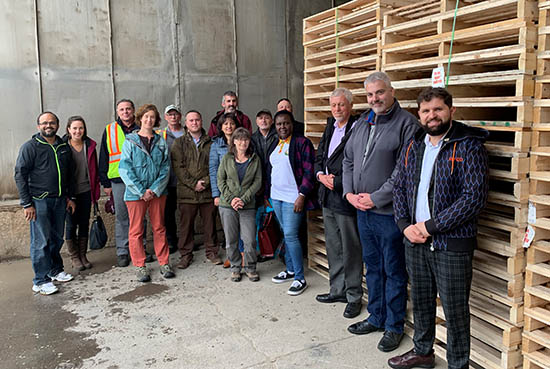 The Expert Working Group at a heat treatment facility that is audited by an authorized entity. © FAO