Posted on Wed, 26 Feb 2020, 10:31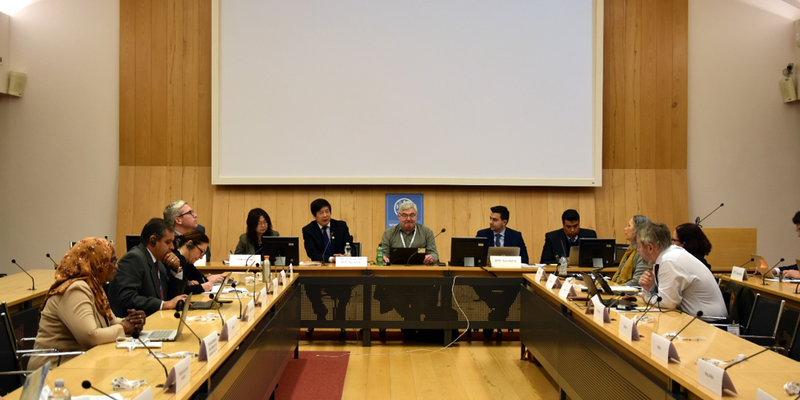 Opening session of the sixth meeting of the IYPH International Steering Committee @FAO
Rome, 17 February 2020 - The 6th meeting of International Steering Committee (ISC) of the International Year of Plant Health (IYPH ISC) was organized at FAO headquarters in Rome, Italy on Monday, 17 February 2020. The meeting was opened by Mr Jingyuan Xia, IPPC Secretary, and chaired by Mr Ralf Lopian, the IYPH-ISC's Chair. The steering committee members contributed to a very successful meeting that acknowledged the excellent record in terms of activities planned and promoted through the IYPH campaign website.
The International Plant Health Conference to be held in Helsinki, Finland from 5 to 8 October 2020 was high on the agenda of this sixth meeting of the IYPH ISC, whose programme was discussed in details by the participants. Moreover, the members of the steering committee discussed the planned event at the United Nations headquarters in New York City, United States and the positive interactions with other FAO Governing bodies, such as the Committee on World Food Security (CFS) and Committee on Agriculture (COAG) to explore potential forms of collaborating during IYPH and beyond 2020. The potential establishment of an International Day of Plant Health will be a great legacy to leave to the world after 2020, agreed the participants.
The IYPH ISC members were updated with the current and future activities to be undertaken to promote plant health at various levels. Those activities include but are not limited to the IYPH children's activity book, the development of a promotional video showcasing the life of a plant health inspectors and a drawing competition to flank the open photo contest that has already received hundreds of entries.
What is more, raising the importance of plant health among smallholder farmers, exporters, foresters and consumers is crucial to leave a significant IYPH legacy. Thus, the IYPH ISC agreed that all the activities and events related to this international year should – ultimately – prove to be beneficial for farmers and people working on plant health globally. To that end, the International Year of Plant Health should engage key stakeholders and liaise with other initiatives to help strengthen the IYPH messages and achieve sustainable agricultural and food systems through the protection of world's plant resources while facilitating safe trade.
The IYPH ISC meeting report will soon be available at https://www.ippc.int/en/ph/iyphisc/