Posted on Thu, 27 Feb 2020, 15:01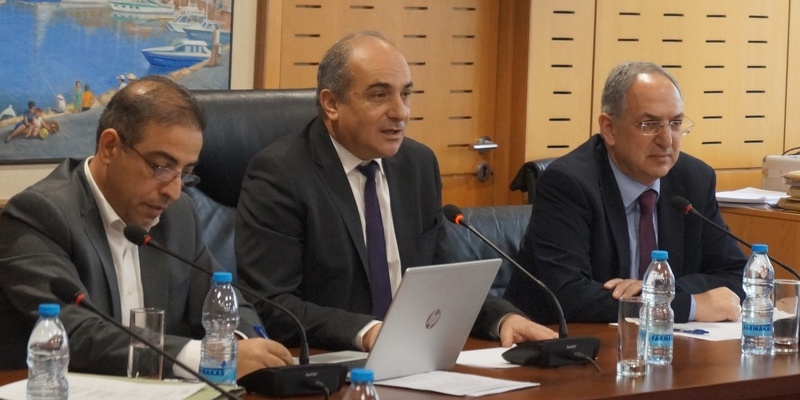 Nicosia, 4 February 2020. The Department of Agriculture, of the Ministry of Agriculture, Rural Development and Environment, as the competent authority for plant health matters, organized a meeting with the Parliament Committee on Agriculture and Natural Resources at the House of Representatives in Nicosia, Cyprus in order to raise awareness of Members of the Parliament on the importance of plant health and the economic, social and environmental impact of plant health on food security and ecosystem functions.
In his opening speech, the Minister of Agriculture, Rural Development and Environment, outlined the importance of the International Year of Plant Health 2020 as an opportunity to raise awareness on the importance of protecting plant health in addressing issues of global importance, such as hunger, poverty, protection of the environment and biodiversity and on a sustainable economic development. The Minister's speech was followed by a small presentation on the importance of plant health, concluding with the message
"Keep plant pests and diseases away from Cyprus"
After the meeting members of the Parliament of the Republic of Cyprus had the opportunity to discuss with representatives from the Department of Agriculture on the plant health activities, national legislation and controls carried out in order to prevent the introduction and spread of harmful pests and diseases in Cyprus.