Posted on Mon, 09 Sep 2019, 11:06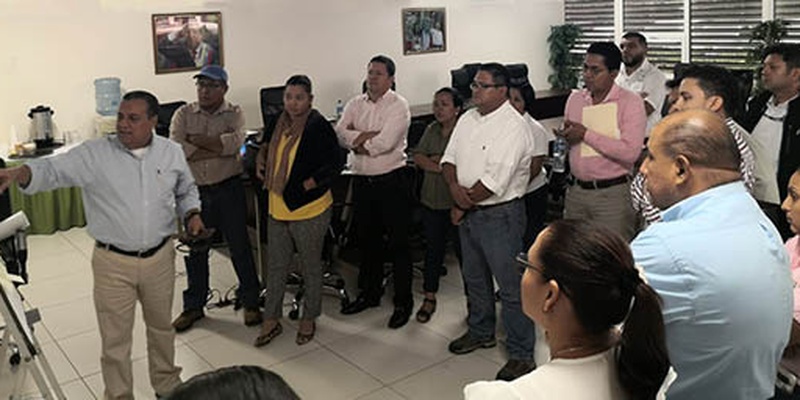 During the recent Phytosanitary Capacity Evaluation (PCE) in Nicaragua, participants discussed their new phytosanitary law and identified ways for dealing with weaknesses in the country's import and export systems. © FAO
26 August 2019, Managua – Agriculture represents around 7.8 percent of Nicaragua's Gross Domestic Product (GDP). In 2018 alone, agriculture's share of the GDP increased by 3.3 percent. As a result of the increasing importance of this sector, Nicaragua's Country Programming Framework identified plant protection as a priority under the objective: "Strengthen the national system of agricultural, forestry and aquaculture national system". To reach this objective, Nicaragua's Instituto de Protección y Sanidad Agropecuaria (IPSA) in collaboration with FAO agreed to conduct a Phytosanitary Capacity Evaluation (PCE).
A PCE is a process that brings together all relevant national stakeholders to help countries identify strengths and weaknesses in their phytosanitary systems. The PCE in Nicaragua is part of the FAO project "Asistencia técnica para incrementar la eficiencia del sistema de vigilancia fitosanitario de Nicaragua" (TCP/NIC/3702/C2-TCPF). The PCE is being facilitated by Francisco Gutierrez from Belize, under the supervision of Sarah Brunel, IPPC Implementation Facilitation Officer, IPPC Secretariat.
Nicaragua's National Plant Protection Organization (NPPO) identified the revision of the country's phytosanitary legislation as a priority during the first PCE mission. Representatives from relevant ministries (environment and forestry) spent two days discussing the exact content of the new legislation. Pablo Wilson, an FAO international lawyer, and two lawyers from IPSA guided the discussions. A clear work plan to draft a new phytosanitary law was then prepared in consultation with all relevant IPSA units and stakeholders.
IPSA staff and relevant stakeholders spent the next three days fleshing out details of the National phytosanitary capacity development strategy. Tools they used included Problem tree analysis, Strength-Weaknesses-Opportunities-Threats (SWOT) analysis and the Logical framework.
By applying the import and export modules of the PCE, weaknesses in the current system were identified. These formed the basis for defining new objectives, outcomes and outputs.
Participants then identified activities for each output. Indicators for verifying whether these outputs were delivered, as well as associated means of verification, were selected. Threats to achieving these outputs were also discussed. Twenty representatives from import and export companies participated to help ensure the capacity development strategy was relevant for the private sector. Finally, a clear work plan for analyzing other modules of the strategy was prepared, using the same methodology and tools.
These results and future activities were presented to Riccardo Somarriba, Executive Director of IPSA and to the representative of FAO in Nicaragua, Iván León. Mr Somarriba stated that he thoroughly supported the PCE work and was ready to make every effort to improve the plant protection services of Nicaragua.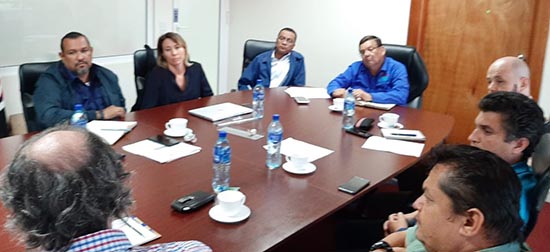 Mr Riccardo Somarriba, Executive Director of IPSA, expressed his support for the Phytosanitary Capacity Evaluation. © FAO