Posted on Mon, 14 Sep 2020, 09:49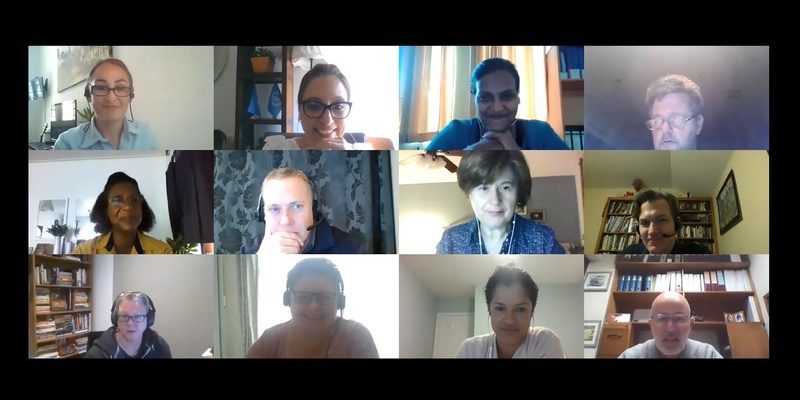 @FAO: TPDP members, Steward, Assistant Steward and IPPC Secretariat at the September 2020 virtual meeting.
10 September 2020. Viruses, pests and diseases do not carry passports when moving from one country to another. The current COVID-19 pandemic is demonstrating that the world must be extra careful with passenger travel and stressing the need to be ready to tackle any emergency. Plant pests and diseases are no exception. We also need to take care of increase in trade and travel as plant pests can be moved across borders with consignments and travelers and spread unintentionally at alarming rates. However, we still need to facilitate safe trade to ensure food security to all.
It is known that early detection and accurate diagnosis can minimize the impact of a pest outbreak. The IPPC's Technical Panel on Diagnostic Protocols (TPDP) is a group of international experts, nominated by the Standards Committee (SC) to develop international diagnostic protocols to support the harmonization of detection and identification procedures worldwide. This contributes to greater transparency in the diagnostics for regulated pests and assists in the resolution of disputes between trading partners. As outlined by the Commission on Phytosanitary Measures (CPM Recommendation 7), accurate and rapid pest diagnosis underpins phytosanitary certification, import inspections and the application of appropriate phytosanitary treatments.
The TPDP met on 10 September 2020 to discuss its work programme, how to best advance with the development of the protocols and plan its work for the upcoming year. Currently there are 19 subjects in the TPDP work programme, under various stages of development, to be adopted as annexes to ISPM 27 (Diagnostic protocols for regulated pests). The TPDP also welcomed the new members to the panel and received updates from the IPPC Secretariat on the recent meetings and activities of the Standards Committee, the planned 2021 Call for topics: standards and implementation, and the IPPC strategic framework 2020-2030. The next meeting of the TPDP is tentatively planned for mid-October 2020.
The report of the September 2020 virtual meeting will soon be available at https://www.ippc.int/en/core-activities/standards-setting/expert-drafting-groups/technical-panels/technical-panel-diagnostic-protocols/. The agenda is provided here.