Posted on Wed, 11 Sep 2019, 11:59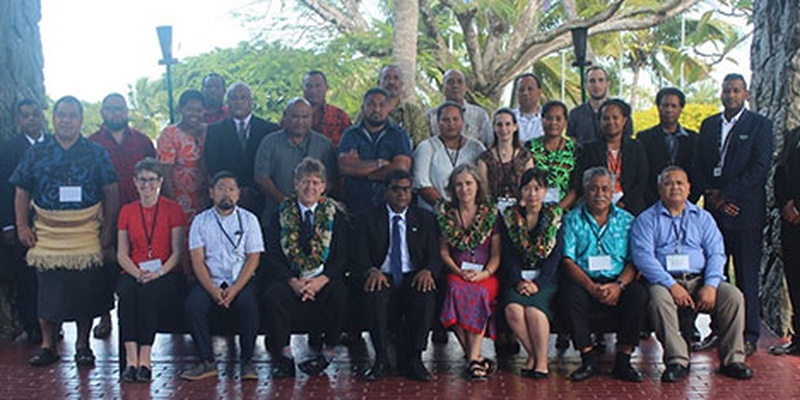 The IPPC Regional Workshop participants in Nadi, Fiji ©PPPO
26 August 2019, Fiji- Pacific island countries recognize that it is important to participate in the standards setting process; and in activities aimed at helping countries harmonize their phytosanitary measures to protect plants and plant products from pests. As part of these efforts, a regional workshop for the Pacific region was jointly organized by the Pacific Plant Protection Organization (PPPO) and the IPPC Secretariat in Nadi, Fiji from 26 to 28 August 2019.
The workshop attracted 28 participants from 22 countries and territories, as well as representatives from the IPPC Secretariat and the PPPO. The workshop provided an opportunity for participants to exchange their plant protection experiences, discuss draft international standards and the Commission on Phytosanitary Measures (CPM) recommendations.
The honourable Mr Mahendra Reddy, the Minister of Agriculture, Rural and Maritime Development, Waterways and Environment for Fiji welcomed participants to the workshop. He emphasized that the workshop was a good opportunity for Pacific island countries to work together and increase their capacity to protect plant resources. He also noted the IPPC community's contribution to helping countries adapt to climate change which is a top priority for the region.
Ms Karen Mapusua, the representative from the Secretariat to the Pacific Community (SPC), underscored that the workshop was an opportunity to ensure that the standards met the region's specific needs. She highlighted that transboundary pests were a big concern in the region; and that the SPC was mobilizing resources to support countries' efforts to tackle them.
Mr Stephen Butcher, the CPM Bureau member from the Southwest Pacific region, stressed the important role International Standards for Phytosanitary Measures (ISPMs) play in harmonizing national phytosanitary measures and making trade safer. He reminded IPPC contracting parties (CPs) that they were responsible for ensuring ISPMs currently being developed met their needs. He thus encouraged them to be fully involved in the activities conducted under the guidance of the CPM.
Participants also discussed the draft CPM recommendation "Safe provision of food and other aid to prevent the international spread of plant pests" (2018-026) to find ways to improve it. They decided to move forward with the CPM recommendation and identified experts in the region who could help develop topics on draft standards for future call for topics.
The IPPC Strategic Framework 2020-2030 - which is expected to be formally adopted at the Ministerial level session during CPM-15 (2020) - was also reviewed. Participants identified the following development agenda items as high priorities for the region:
Management of e-commerce and postal and courier mail pathways

Assessment and management of climate change impacts on plant health

Diagnostic laboratory networking
They also agreed to continue to work on formulating topic proposals for the next call for topics.
For more information, please see: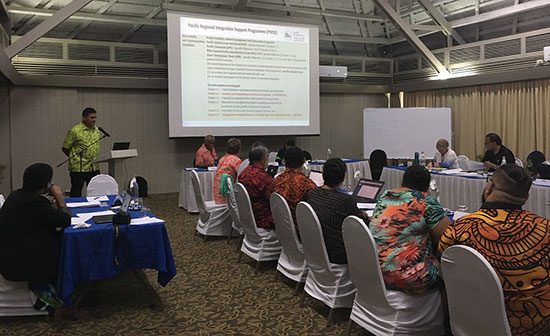 The IPPC Regional Workshop participants in Nadi, Fiji ©FAO