Posted on Mon, 30 Oct 2017, 12:12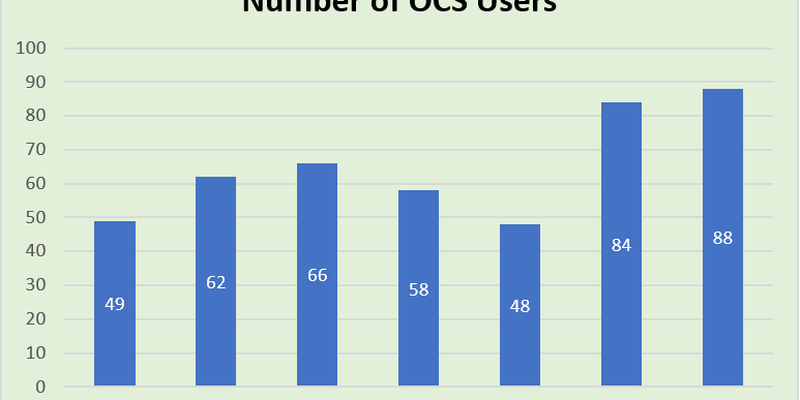 Launched in 2016, the new IPPC Online Comment System (OCS) continues to strengthen IPPC Official Contracting Party participation in developing international standards for phytosanitary measures. 2017 has not only seen an increase in the number of IPPC users providing comments (see graph above), it also has seen the highest number of standards out for consultation in IPPC history - 17! The OCS was also used this year by Contracting Parties and IPPC stakeholders for consultations on topics other than standards, including documents produced for the International Year of Plant Health and the ePhyto Steering Group. Numerous comments were received from individuals, regional plant protection organizations, and Contracting Parties spanning 4 global regions.
During the OCS commenting period (July - September 2016), seven IPPC Regional Workshops were held in seven global regions (Africa, Asia, Caribbean, Central and Eastern Europe and Central Asia, Latin America, Near East and North Africa, and the Southwest Pacific). The workshops gave IPPC Contracting Parties an opportunity to openly discuss the standards up for revision, exchange experiences, and ultimately work together collaboratively to elaborate informed comments for insertion through the OCS.
This year, more than 5048 comments were received for the 17 standards under review and 3 topical consultations. A total of 88 users (NPPOs, RPPOs, and relevant international organizations) used the OCS to provide comments, an increase from last year s 86 users. Efforts by the IPPC Secretariat to engage stakeholders in the IPPC standard setting process continue and it is expected that user engagement will continue grow well into 2018.
For a detailed introduction to the OCS click here.
To read the OCS short guide click here.