Posted on Thu, 19 Dec 2019, 13:56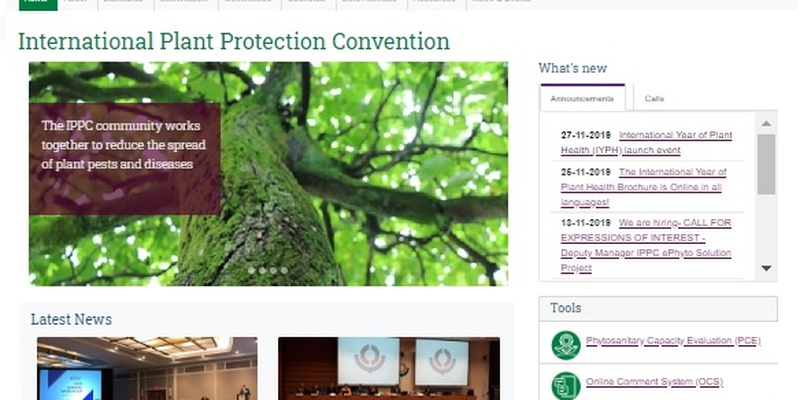 IPPC Secretariat has always been striving to provide the IPPC community with the most up-to-date information on new developments with regards to its mandate, other developments in the field of plant health and implementation of the convention. Provision of updates and news is an opportunity to keep contracting parties and stakeholders aware of IPPC developments by keeping track of IPPC activities in a timely and clear manner. The International Phytosanitary Portal (IPP) has been the online cornerstone and main tool of this output. However, like any tool over time, it needed maintenance: its pages demanded restructuring and revamp, also according to IPPC Contracting Parties.
In this regards, the IPPC secretariat has reach yet another remarkable milestone at the eve of 2020 as it awaits with anticipation the beginning of the International Year of Plant Health to announce its new look website. Today the 19th Day of December 2019, and in response to its set objectives and desire of it constituents, the IPPC Secretariat is launching its New Website with the main English page translated to the other five FAO official languages. The IPPC Secretariat aimed to increase its functionality while making it more user-friendly and accessible to its users, from Contracting Parties to stakeholders at large. The renewed IPP is easy to use with new attractive features on IPPC core activities, announcement, news, key messages and links to its community, partners, IYPH and FAO websites.
The website is Christmas and New Year gift to the IPPC community, partners and public.