Rome, 31 March 2023 - The Commission on Phytosanitary Measures (CPM), the governing body of the International Plant Protection Convention (IPPC) has concluded its seventeenth session, ending on a high note with amendments to four plant health standards adopted, election of a new CPM Chair and updates on the IPPC's progress on the global protection of plant health.
Held in person for the first time in three years, CPM-17 attracted more than 400 participants from IPPC contracting parties, national and regional plant protection organizations, donors, partners and observers. The last two CPM sessions were held virtually while CPM-14 was cancelled due to the COVID-19 pandemic.
Outgoing CPM Bureau Chair Lucien Kouame Konan and IPPC Secretary Osama El Lissy received a warm round of applause after presenting their welcoming remarks and reports. The Director-General of the Food and Agriculture Organization (FAO) delivered a video message, emphasizing the complementary work of the IPPC and FAO towards achieving the United Nations Sustainable Development Goals.
Lord Richard Benyon, Minister of State for Biosecurity, Marine and Rural Affairs of the United Kingdom of Great Britain and Northern Ireland, noted in his keynote address the continuing significance of plant health in biosecurity. Nicola Spence, Chief Plant Health Officer of the UK Department for Environment, Food and Rural Affairs, echoed Lord Benyon's message, particularly on how critical phytosanitary standards are in protecting borders and economies.
Meanwhile, Her Excellency Josefa Leonel Correia Sacko, Commissioner for Rural Economy and Agriculture of the African Union Commission, speaking through a video message, emphasized the need for investments to address the most pressing phytosanitary issues in the region.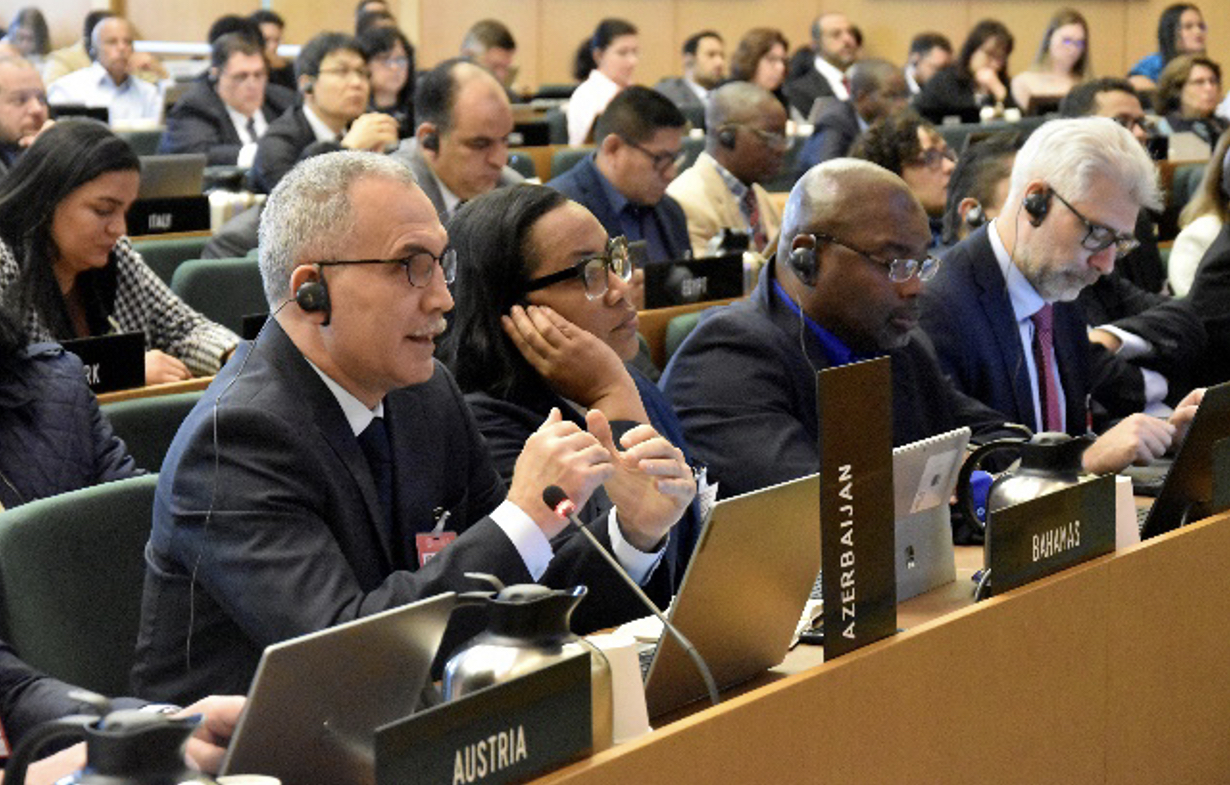 @FAO/Lorenzo Monterosa
Following the Chair's tempo, IPPC subsidiary body chairs provided reports on their activities that expanded upon the accomplishments published in the IPPC 2022 Annual Report. The Standards Committee reported recommendations to the CPM to adjust the IPPC standard setting process length of consultation period for draft specification, and consultation comments and list of topics for IPPC Standards.
CPM-17 adopted four amendments to existing standards including ISPM 5 Glossary of phytosanitary terms, Annex to ISPM 20 Use of specific import authorizations, revision of ISPM 18 Requirements for the use of irradiation as a phytosanitary measure, and draft annex to ISPM 28 PT Irradiation treatment for Pseudococcus jackbeardsleyi.
The Implementation and Capacity Development Committee reported on IPPC Guides and training materials, projects managed by the IPPC Secretariat, the IPPC Observatory and updates on ePhyto activities.
The CPM Focus Group on Strategic Framework 2020-2030 Development Agenda Items (SFDAI) delivered a report elaborating on the group's work to devise an IPPC Strategic Framework overarching implementation plan. The proposed plan included the eight development agenda items including harmonization of electronic data exchange, commodity-and pathway-specific ISPMs, management of e-commerce and postal and courier pathways, developing guidance on the use of third-party entities, and strengthening pest outbreak alert and response system, climate change impacts on plant health, global phytosanitary research coordination, and diagnostic laboratory network.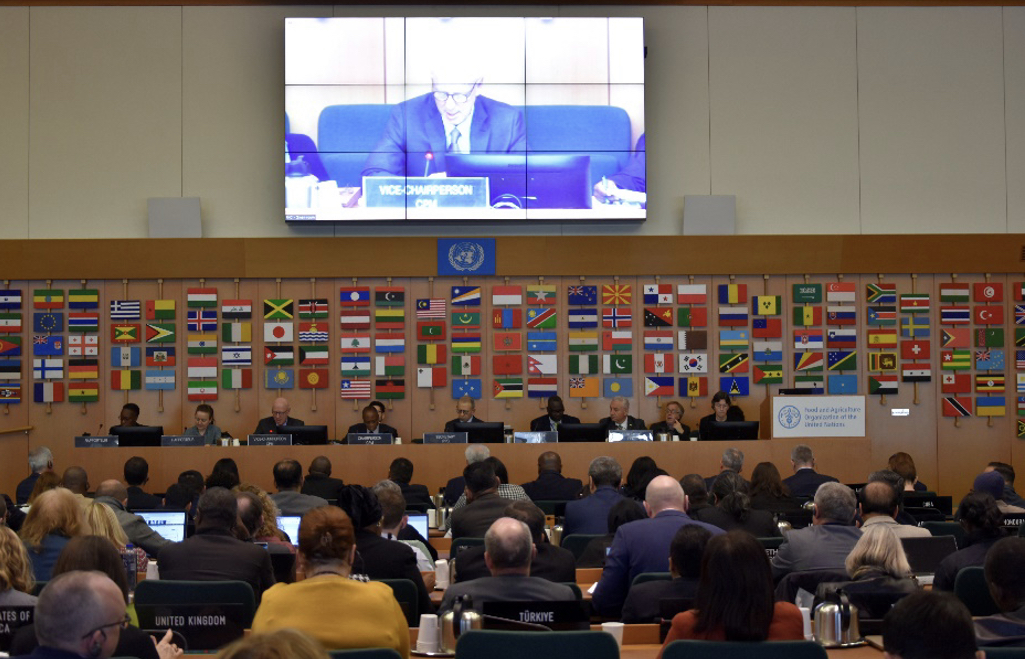 @FAO/Lorenzo Monterosa
CPM-17 noted the final report on the implementation for the IPPC Strategic Framework 2020-2030 Development agenda items with expectations that further consultations with IPPC subsidiary bodies and technical consultations among Regional Plant Protection Organizations will be made.
The CPM also adopted the IPPC Communications Strategy 2023-2030 which will guide national and regional plant protection organizations (NPPOs, RPPOs) in their communication and advocacy planning.
The 2022 IPPC Secretariat budget and financial report was also presented. Other emerging topics for CPM that were noted included One Health, dispute settlement, partnership framework, observer policy, external cooperation with international organizations and collaboration with RPPOs' activities.